 The history of a famous eatery is to be documented in a new radio programme.
The Horn Milk Bar, just off the A90 from Dundee to Perth, was opened in 1960 and continues to attract diners keen to sample its award-winning bacon rolls.
The first in the Our Story series, the programme will be broadcast on BBC Radio Scotland on Wednesday at 1.30pm.
Presenter Mark Stephen interviewed faces old and new, including Jessie Stewart, who was a supervisor for 15 years, and current manager Beata Zdzieblo, who is originally from Poland and has worked at the business for three years.
The venture was started by Jim and Norma Farquharson and was housed in a tartan-painted shed, with the tartan being changed annually.
It was replaced by the current building in 1973.
Their son Kenny and his wife Julie took over the reins 13 years ago from George Aime, who had been manager for more than 30 years.
Kenny said he was delighted to be asked to take part.
He added: "It's nice to be asked to give our story, especially when mentioned among Scotland's great institutions like Edinburgh Castle, the Kelpies and Loch Ness it's possibly due to the monster bacon rolls which we serve!"
In 2012 their renowned snack scooped the accolade of World's Best Bacon Roll in a poll run by technology website The Register.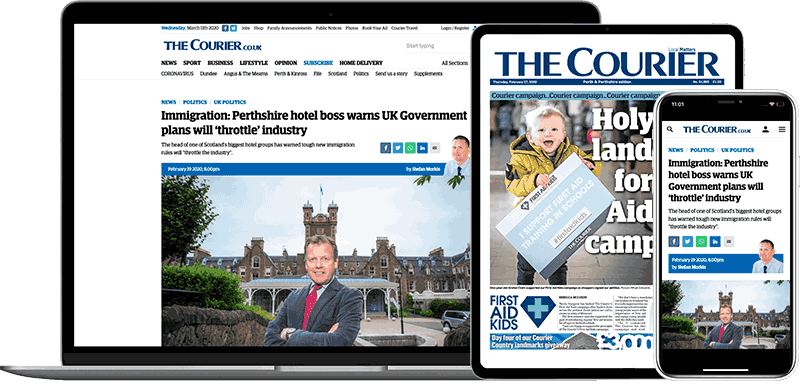 Help support quality local journalism … become a digital subscriber to The Courier
For as little as £5.99 a month you can access all of our content, including Premium articles.
Subscribe