 A Perth woman has been found not guilty of stealing £6,000 from a funeral fund.
Victoria Evans was accused of taking the cash from her mother's home at Strathyre Avenue, Perth, on November 28 last year.
Perth Sheriff Court heard the 45-year-old frequently visited Mary Legg in order to help with housework.
Suspicion fell on her, however, when the 66-year-old discovered cash was missing from a tin she kept hidden in her bedroom.
Mrs Legg said she had almost £10,000 saved to pay for a headstone for her husband, who had died earlier that month.
She said that when she confronted her daughter over the phone, Evans had responded: "It wasn't as much as that."
Nephew Dwayne McPhee, said he had overheard the conversation between Evans and Mrs Legg as he had called his aunt on another phone and the line was open at the time.
He said Evans had said: "It wasn't as much as that."
In cross examination, however, Mrs Legg admitted that her grandchildren had entered her bedroom following the funeral wake and was unable to tell the court when she had last counted the cash prior to it going missing.
She also admitted she had previously falsely accused her daughter of stealing a locket.
Following a trial at Perth Sheriff Court yesterday, Evans, of Drummond Crescent, Perth, was found not guilty, prompting exclamations of elation from the public gallery.
Sheriff Fiona Tait said due to Mrs Legg's confusion she could not consider her to be a reliable witness.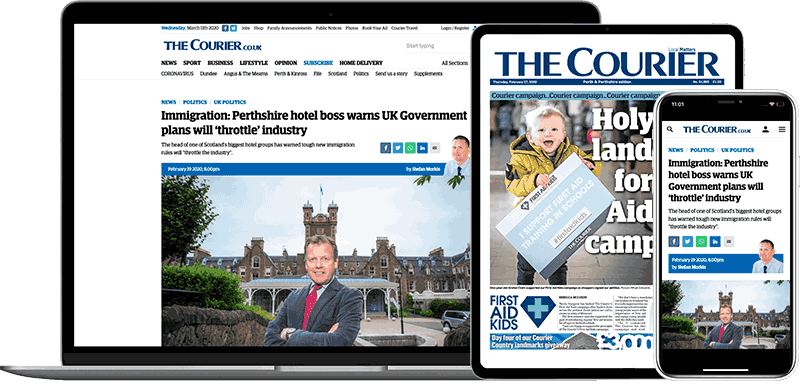 Help support quality local journalism … become a digital subscriber to The Courier
For as little as £5.99 a month you can access all of our content, including Premium articles.
Subscribe