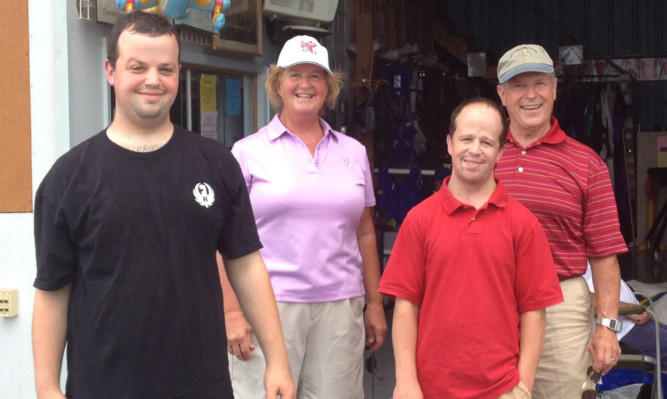 The husband of Susan McLean said his life has been "changed forever" when his wife disappeared in Aberfeldy.
Donald had been on holiday with his 61-year-old wife and their two adult sons when she disappeared on May 17.
They were due to celebrate their 42nd wedding anniversary on Tuesday August 25.
Speaking from his home in Boiling Springs, Pennsylvania, after news that a body believed to be Susan's had been found in woodland near the Perthshire town on Saturday, he said: "Susan was my partner in life for 42 years next week.
"She supported me through veterinary school and through a 20-year Army career.
"She loved horses and loved teaching riding to all who truly wanted to improve. She came up through Pony Club, as I did, but she reached the top level of a rider.
"She was happiest flying over fences on a powerful horse.
"Susan always went out of her way to help friends, no matter what they asked, and she volunteered her time teaching therapeutic riding to many people of all ages.
"She was kind and thoughtful always doing many little things that made our lives together fun and fulfilled.
"I told Susan I would retire (at) the end of July this year prior to our Scotland trip. She was delighted and excited about our next phase of life. I did not retire and have not decided what I will do next."
Mr McLean added: "I miss Susan every day, especially when I care for our horses or when I water her flowers. My life, and those of my sons and friends, are changed forever.
"I believe we will meet again in a better place."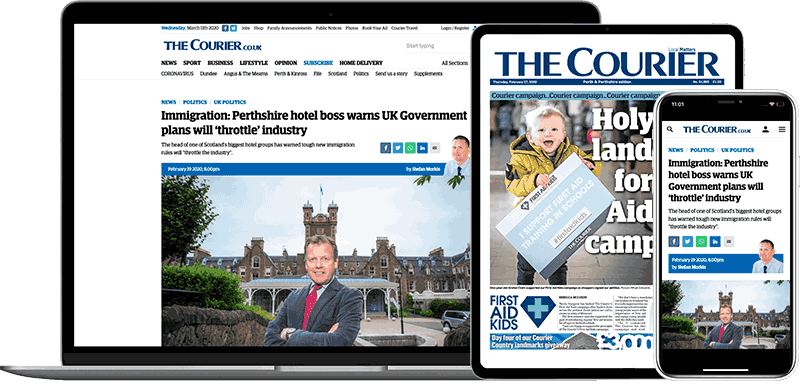 Help support quality local journalism … become a digital subscriber to The Courier
For as little as £5.99 a month you can access all of our content, including Premium articles.
Subscribe