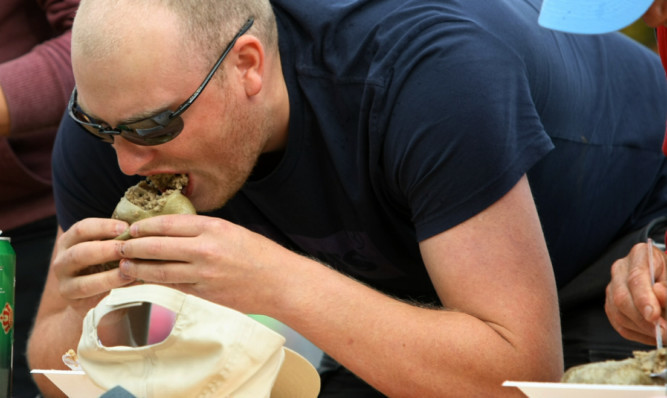 A Borderer created a new world record in Perthshire at the weekend by scoffing a pound of haggis in just 47 seconds.
Lee Goodfellow, 23, won the World Haggis Eating Championship at the Birnam Highland Games on Saturday, the fourth time he has held the title.
An estimated crowd of 3,500 attended the event and Bob Lindsay, treasurer for Birnam Highland Games, told The Courier: "It was a really great day. The number of overseas visitors must be the highest we have seen for a long time.
"We had people here from New Zealand, Germany and Poland, to name but a few. Everybody enjoyed themselves and the competitions were excellent."Click here for a full photo galleryHe added: "Lee Goodfellow created a new world record by eating one pound of haggis in 47 seconds and then he went on to take part in a race."
The games which have taken place since 1864 were opened by the Blairgowrie, Rattray and District Pipe Band and featured a range of competitions, including tossing the caber, throwing the hammer, putting the shot and an assortment of field and track events.
Mr Goodfellow, of Earlston in the Borders, has said the key to his success is not drinking beer before scoffing the haggis.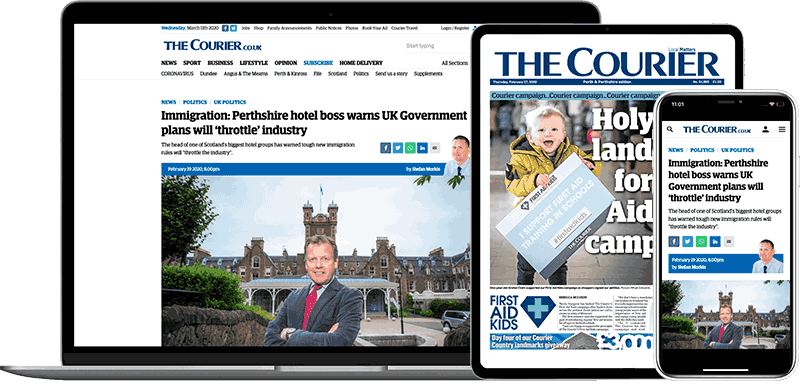 Help support quality local journalism … become a digital subscriber to The Courier
For as little as £5.99 a month you can access all of our content, including Premium articles.
Subscribe