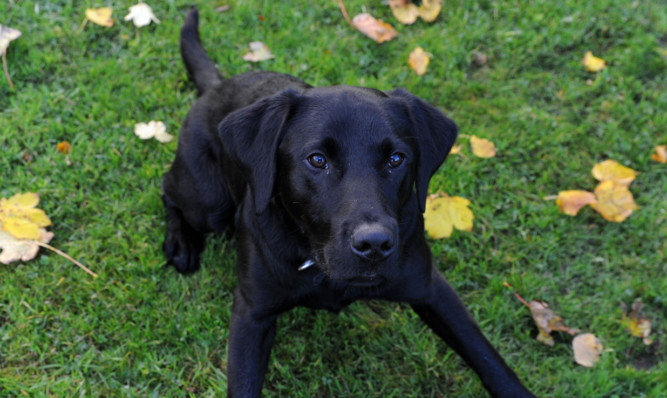 A dog which was handed over to a rescue centre after his elderly owners found him too much to handle has sniffed out a new career with the police.
Brock was selected by specialist police dog trainers after impressing them during a visit to Perthshire Gundog Rescue in Path of Condie.
The black labrador has now been placed with police dog handler Gary Wood and will initially be trained to detect drugs, with the possibility of further training in cash and firearm detection.
Gary will spend time "de-training" Brock from his pet behaviours before he starts formal police training next year.
It is expected that he will be fully trained within a year.
Gary said: "The way that drugs dogs operate is that they have to clamber over everything and get into every nook and cranny because people are obviously going to hide drugs and cash.
"If the dog's had training to stop him climbing on the bed and couch, we have to get him out of that frame of mind and let him go wherever he wants."
He added that the reason Brock was unsuitable for his previous owners made him a perfect candidate for a police dog.
"His energy is an asset a dog without energy is not going to be a good police dog," he said.
Carol Begg, who runs Perthshire Gundog Rescue, said Brock's owners spent a small fortune on training and dog walkers but ultimately made the decision to give him up.
She said: "He was sold to an elderly couple, who were in their 70s.
"He's a puppy from working lines and he was just far too much for them.
"It was an expensive mistake and I feel sorry for them I'm now looking for an older dog for them.
"A friend of mine who's in the police, an ex-dog handler, said they might be interested.
"They assessed him and took him that day because he's got such a high drive for a ball, which is what they want.
"It's great because not many dogs make the grade to be one of these specialist dogs.
"These dogs need a job to do people have a misconception that labradors lie by the fire all day."
Picture by David Wardle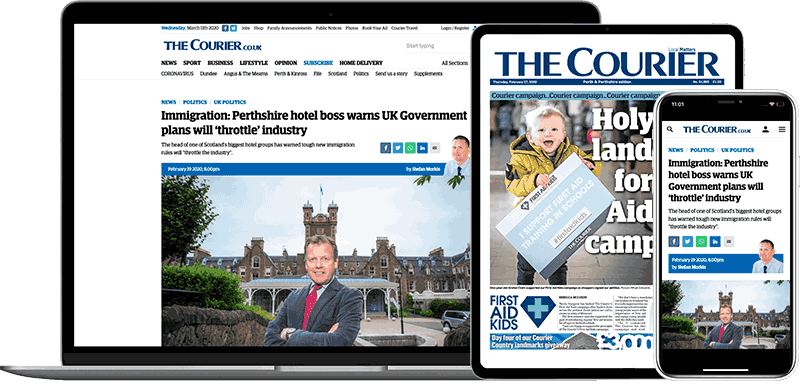 Help support quality local journalism … become a digital subscriber to The Courier
For as little as £5.99 a month you can access all of our content, including Premium articles.
Subscribe