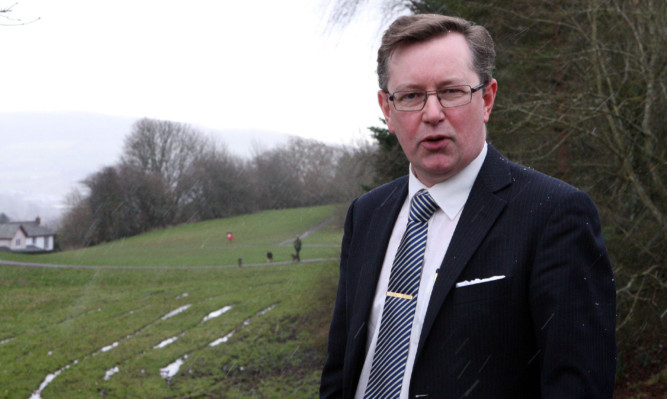 Scottish Labour Party leader Jim Murphy has been urged to investigate which of his members have been involved in tactical voting in Perth.
SNP campaign director Angus Robertson was reacting to The Courier's revelation that political pressure group United Against Separation (UAS) recently targeted the north Muirton area of the Fair City in a bid to get traditional Labour voters to support the Conservative candidate, Alexander Stewart.
This is aimed at defeating the sitting SNP candidate, Pete Wishart.
Mr Robertson said the move by UAS was "further embarrassment" for Mr Murphy.
"While the SNP is trying to lock the Tories out, Labour members are telling people to vote them in," he told The Courier.
"Jim Murphy needs to investigate as a matter of urgency which of his members is campaigning to elect the Tories."
He continued: "Labour's credibility amongst people in Scotland has been irreparably damaged by the way they cosied up to the Tories during the referendum and these revelations make clear that they've learned absolutely nothing."
A spokesman for the Scottish Labour Party said: "We want everyone to vote Labour. Our progressive polices will change Scotland for the better."
UAS were out in Dundee on Sunday, urging residents there to vote Labour, and group member Andrew Skinner said they would be handing out their literature in Fife and Angus in coming weeks.
"We're targeting Gordon, Edinburgh and Glasgow this week but some of our members will be handing out leaflets in Fife and Angus over the forthcoming weeks," he said.
"We can't hit all the constituencies in numbers but I want to praise the Forward Together group who are doing a great job in Perth."
Victor Clements, of Forward Together, a local tactical campaigning group, added: "It is us that Pete Wishart particularly objects to as he is well aware that he is vulnerable here.
"It is us that unsettle him by setting up our gazebo right beside him on the High Street in Perth every Saturday.
"We cover two constituencies, Perth and North Perthshire, and Ochil and South Perthshire. In the former, we are advocating people vote for Alexander Stewart of the Conservatives, and in the latter, we are supporting the sitting Labour MP Gordon Banks.
"There is nothing new about this. People in Scotland ejected the Tories in the 1990s by tactical voting, but they are now turning their attention to the SNP and using the same tactics on them."