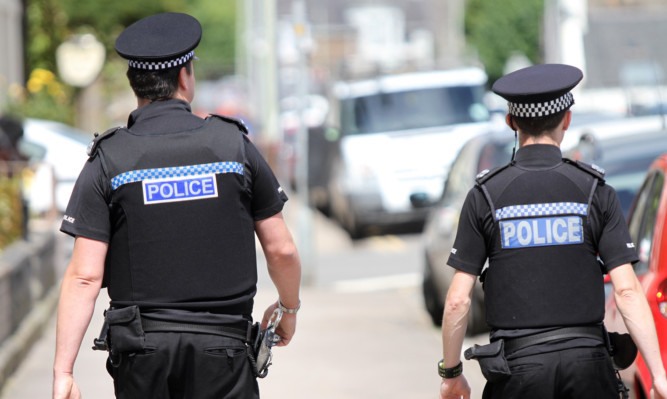 Almost 5% of Tayside's police officers are poised to be moved from the streets to a control room, senior figures within the force have revealed.
Experienced frontliners are being lined up to be shifted to work in Dundee's call centre from their local communities, multiple sources have told The Courier.
Recent figures recorded 951 officers working locally and senior members of the force claimed as many as 43 constables and sergeants could see their roles changed under the new shake-up, although no final decision has been made on exact numbers.
It is understood that these positions would be "backfilled" by junior officers from different departments within D Division, which covers Tayside.
The planned closure of Aberdeen's control room will also free up posts which can be transferred to Tayside but there are worries about how performance will be affected in the interim.
The Police Federation is seeking a meeting with top brass at Scotland'ssingle force over the changes, which came to light after it emerged barely half of the country's officers are currently classified as working on the frontline.
George McIrvine, Unison's police staff branch secretary, said: "There are scant resources on Tayside's streets as it stands and yet more police officers are being put in control rooms while the jobs of highly trained staff are being cut."
It was reported this weekend that Police Scotland deemed around 10,300 officers to be frontline and operational across the country. The SNP's flagship justice policy is to maintain 1,000 more officers than the 16,000 level set in 2007, but concerns have been raised about how many are on the beat.
Police Scotland's Chief Superintendent Alan Speirs confirmed the number of officers working within the Dundee control room would increase.
He said: "Those that come from local policing divisions will be replaced with other experienced officers or new appointments to the service. The public can be assured that there will be no reduction in the number of officers policing their communities as a result of these changes.
"In ensuring that we get the rightbalance…it is equally important that we ensure that there is no detriment to front line policing."