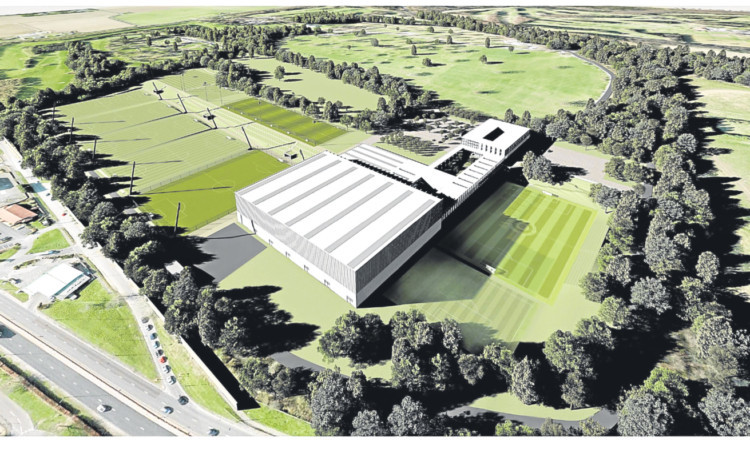 Dundee and Stirling have both been offered consolation prizes after missing out on Scotland's National Performance Centre for Sport.
Deputy First Minister Nicola Sturgeon, who did not visit any of the sites in the running, announced Edinburgh would be awarded the £30 million Scottish Government investment.
Both of Dundee's football clubs, who had backed the city's bid, expressed their "disappointment" at the decision, with Dundee FC chief executive Scott Gardiner suggesting Tayside was hampered because of its geography.
However, positive news emerged as the city was promised a £13m Regional Performance Centre, which is set to be a more community-focused initiative with football at its heart.
The Courier understands athletics, tennis and badminton could also feature prominently, although the door is closed to no sport. It is hoped the regional centre could open around 2016.
A multi-million-pound investment is also set to be rolled out to Stirling, where it is understood a national curling academy is being considered.
Dundee's bid had received the backing of both of the city's football clubs and universities, while Stirling's had Andy Murray and Sir Alex Ferguson onside.
Mr Gardiner pledged the Dark Blues' support for the new plans but said: "The elephant in the room always seemed to be our geographical position and obviously there's nothing we could do about that."
He added: "It (a regional centre) is not a bad consolation prize and it must be an indication of how strong the bid was."
A spokesman for Dundee United FC said: "We are very disappointed after all the hard work that has been put into the bid by so many different people, agencies and the local authority the National Performance Centre for Sport will not be coming to Dundee.
"Clearly now the decision has been made and we will give every backing to any regional centre."
Sport minister and Dundee East MSP Shona Robison said: "We all share the ambition to deliver more high-quality community and performance-based facilities for the city, so I'm pleased that Dundee has the opportunity to take forward plans for a state-of-the-art sports facility, which would be a great asset for athletes to train in but also one with a strong community focus."
Dundee-based Labour MSP Jenny Marra said: "I have no idea why the Scottish Government would choose to put £25m investment into an already privileged university in Edinburgh, rather than using that cash to regenerate a community in Dundee that needs that facility."
Bruce Crawford, SNP MSP for the Stirling constituency, said: "I intend seeking a meeting with the sports minister to see how, in light of this decision, the Scottish Government can nonetheless support the continued development of sports infrastructure for the Stirling area."
Dundee City West MSP Joe Fitzpatrick said: "I'm pleased we are able to drive forward with something that will be really good for local sport in Dundee."