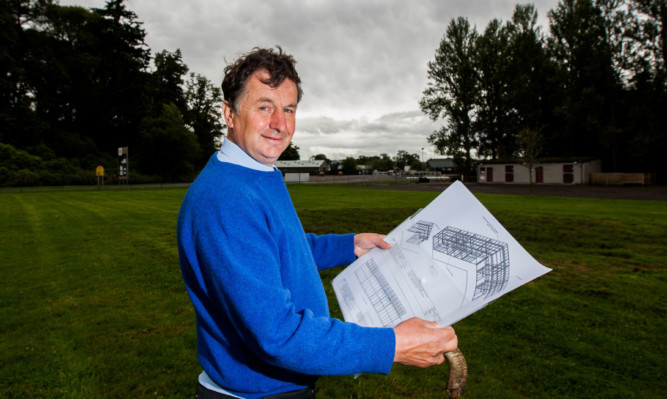 Sam Morshead may have handed over the reins as general manager at Perth Racecourse but the 60-year-old former jockey wants to see one final project over the line.
The foundations are being laid this month for a £1.5 million, 26-bedroom boutique hotel and Sam, who is bravely battling cancer after losing his wife Sue last summer, is determined to progress the latest addition to the award-winning facilities within the policies of Scone Palace.
The baton is being passed to Hazel Peplinksi, who has been clerk of the course at Kelso and racing manager at Hamilton.
But Sam said: "I am still a 'consultant' for our hotel, bar and caf at the racecourse. It is a going to be awesome and it should be busy throughout the year.
"The hotel structure should start going up in February. The contractors are still hopeful we could be open for April but that might be a bit optimistic.
"Stable staff will love it. But it will also be a real bonus for our conference and banqueting people."
Last year was traumatic for the Irishman, who lost his wife to breast cancer and then found his prostate cancer had begun to spread.
But Sam is showing the fighting spirit which saw him ride 400 winners and bounce back from around 100 falls during a career in the saddle.
"I am taking it day by day. I work on the basis an awful lot of people live with cancer and while they might die with cancer they don't die from it. That is my philosophy.
"My hair is coming back and my tumours have shrunk.
"I feel much better and I have a new medicine that isn't on general release yet.
"Losing my wife was just dreadful because Sue and I had found something very special.
"We were planning a wonderful retirement when she was diagnosed with breast cancer.
"My cancer grew a lot while I was worrying about her.
"So it has been tough but I have been blessed since then by two grandchildren, a boy and a girl. That has given me something positive to work on."
Sam stressed his successor, Hazel, can rely on support from a top-notch racecourse team.
"I feel like I am jumping out the aeroplane and they are flying on without me. So it has been a bit weird, and sad.
"But Hazel is a very switched-on cookie. She has strong family ties to the area and the racecourse."
Sam admitted one thing he won't miss is cutting through bureaucratic red tape.
"Lord and Lady Stormont have been great supports of racing but I couldn't say that for everyone at the palace.
"So I will walk away happy knowing I don't have to deal with the pen pushers anymore!"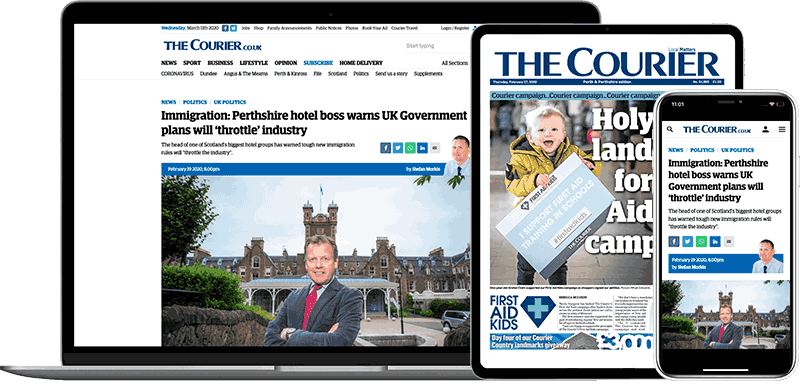 Help support quality local journalism … become a digital subscriber to The Courier
For as little as £5.99 a month you can access all of our content, including Premium articles.
Subscribe