 A Tayside man caught hare coursing has been jailed for four months for taking part in the illegal bloodsport.
Mark Reid, 45, Teviotdale Avenue, Dundee, was also banned from owning a dog for six years when sentenced at Perth Sheriff Court on Wednesday.
Sheriff Lindsay Foulis heard that Reid, who was found guilty after a trial alongside his son, John Stewart, 21, still denied any wrongdoing.
The trial had heard that Reid and Stewart had set their lurcher dogs on wild hares.
The incident happened at West Cultmalundie Farm, Tibbermore, by Perth, on November 2.
The rigid carcases of the two dead hares were shown during the trial of the men.
One witness giving evidence at the court said he saw two lurchers "pulling a hare apart".
Robert McElwee told the trial: "The people with them were further away.
"Before that we had seen them for some time with the dogs. They were lined out across the field looking for hares.
"We knew what it was coursing hares."
He said one of the men shouted "video that" as they took footage which was later passed to the police and shown during the trial.
Mr McElwee said: "That's when the two dogs were pulling the hare to bits.
"I saw one lying dead at the side of the road."
PC George Westwood said: "I saw two persons running off with dogs across the field. They were wearing Barbour-style jackets.
"We collected two hares from the stubble field near the steading. They were fresh, they were still limp."
Using a dog to chase a hare was made illegal in Scotland in 2002 by the passing of the Protection of Wild Mammals (Scotland) Act. Those who participate in hare coursing do not have permission to be on the land.
They will often spread in a line across a field to flush out hares. When a hare runs they will release their dogs to give chase. Once dead, the hare's body is discarded.
Yesterday solicitor Douglas Williams said: "Mr Reid's position is he had a dog but it was on a lead at all times.
"Mr Reid doesn't accept that he was responsible for any involvement in this activity.
"He comes from a background where this activity has been normalised."
In handing down a prison sentence, Sheriff Foulis told Reid: "The whole tenor of the comments of the plea in mitigation is indicative of someone who quite frankly doesn't consider he's done anything wrong.
"I have considerable reservations that any fine would be paid."
Last month Stewart, Kiltarlity, was ordered to carry out 100 hours of unpaid work and banned from keeping dogs for two years.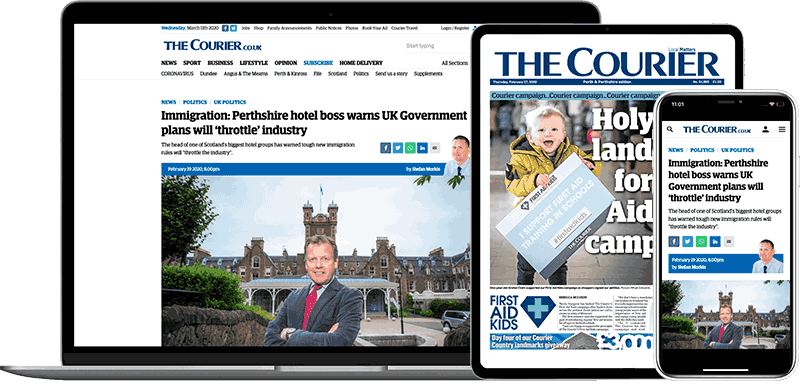 Help support quality local journalism … become a digital subscriber to The Courier
For as little as £5.99 a month you can access all of our content, including Premium articles.
Subscribe