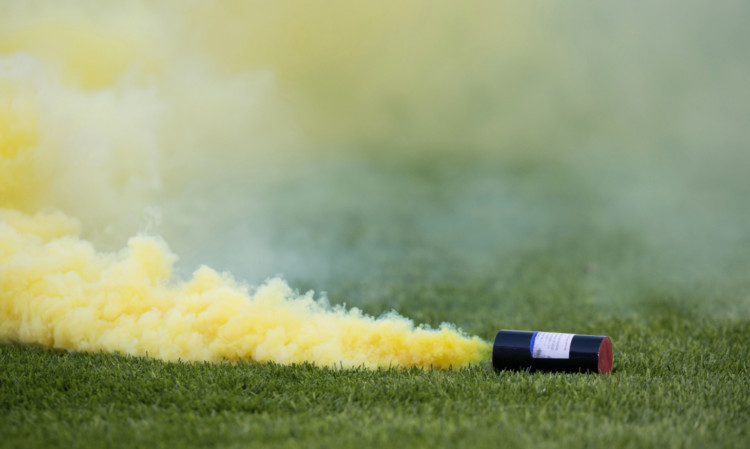 The police chief for Perth has said any football thugs who let off flares and smoke bombs at McDiarmid Park home of St Johnstone will "get the jail".
Ahead of the Tayside derby between Saints and Dundee United, where tensions are likely to be high, Chief Inspector Mike Whitford, area commander for Perth and Kinross, told The Courier his officers will clamp down on any such incidents which have increased in Scottish football matches recently.
The Perth club recently already warned supporters not to let off flares after two such incidents at the Europa League clash with Rosenborg, and insisted they will not tolerate any repeat of this kind of behaviour during the match against Dundee United.
Mr Whitford said he was aware there was a national problem across the UK with some football supporters letting off flares and smoke bombs at games and he wants to see an end to it.
"I know the football authorities have put out stern warnings and the clubs have put out warnings as they are anxious this is destroying the game," he said.
"I remember seeing a video of Bayern Munich versus Cologne and they threw these huge flares and the match had to be stopped the whole pitch disappeared. They have sulphurous smoke and the impact they can have on the fans is horrendous."
He continued: "I don't understand it as I thought the idea was to watch a game of football.
"I am hoping it will pass as a phase as it's affecting so many first-class matches at the moment such as the recent Motherwell versus Celtic game. You could lose your hand if you pick these flares up as they are around 1,000 degrees hot.
"We have buckets of sand all around the stadium at McDiarmid Park and we've told folk not to put them into the buckets but put the sand over them. If anyone lets off one of these and you're surrounded by hundreds of people and there's a crush someone could get forced on to them (flares) it's awful.
"If we get anyone behaving like that they will be getting the jail, as far as I'm concerned."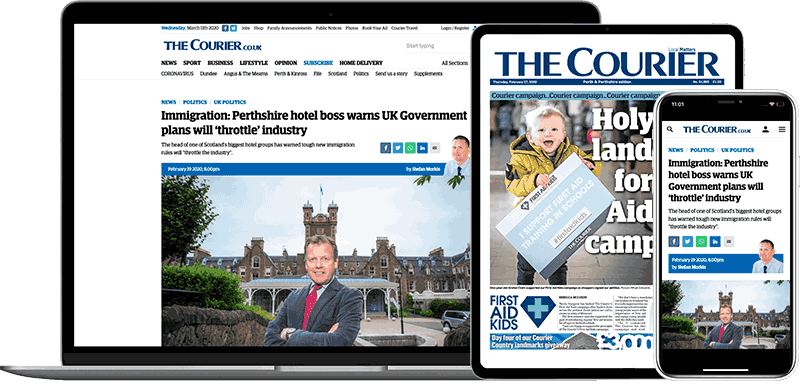 Help support quality local journalism … become a digital subscriber to The Courier
For as little as £5.99 a month you can access all of our content, including Premium articles.
Subscribe