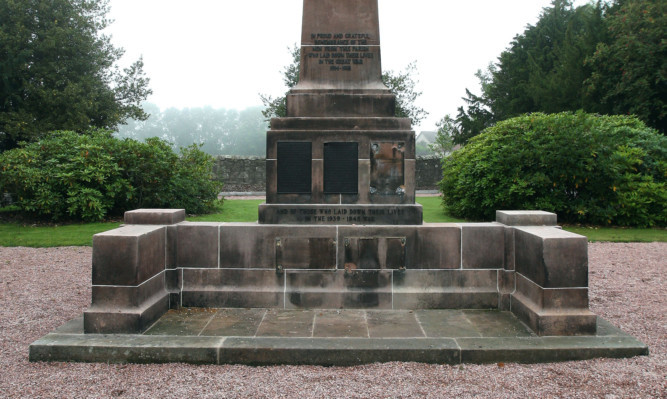 A thief who desecrated a war memorial which bore his own great-grandfather's name has been jailed for 12 months.
Joseph Millar caused thousands of pounds worth of damage when he wrenched bronze plaques off theMilnathort monument, near Kinross.
The 43-year-old was caught red-handed when he tried to sell the metal for scrap so he could buy "legal highs".
Scrap merchant Mark Stewart, who raised the alarm when he was presented with the stolen panels, last night described Miller as "the worst of the worst".
Perth Sheriff Court heard that Millar was now ostracized by the people of his home town who were disgusted by his actions.
The repairs to the monument, which was restored by the Milnathort In Bloom group days before the theft, cost £8,000.
Jailing him for the maximum 12 months, Sheriff Valerie Johnstonsaid: "War memorials are extremely important in society and are prominent features which are exposed andvulnerable.
"The local community gave generously to put it there and then you stole the plaques. Two were so badlydamaged, they had to be recast.
"Thanks to the honesty and integrity of scrap dealer Mark Stewart, your shocking desecration of this warmemorial was detected and the plaques were recovered."
Millar's solicitor Haseeb Hassan told the court that his client still claimed he was innocent, blaming a friend.
Mr Hassan said: "He told me that his great-grandfather's name was inscribed on the war memorial and said it was shameful that this has been committed."
Mr Hassan added: "He has suffered abuse and threatening behaviour towards him by locals because of the nature of this offence."
Miller and pal Wayne Slaven took the plaques to Mr Stewart's Fife scrapyard.
He said last night: "I could see right away they were from a war memorial, although I didn't know which one.
"I could see the names on it. One of them had been awarded a George Cross. I knew right there and then that I wasn't going to let them leave my yard."
He added: "I'm pleased he has been jailed. For what he did, he was really the worst of the worst. If he sold them, he would have made £30 or £40, which is nothing when you think of the upset he has caused."
Millar, of High Street, Kinross, was found guilty of stealing the plaques in July 2013.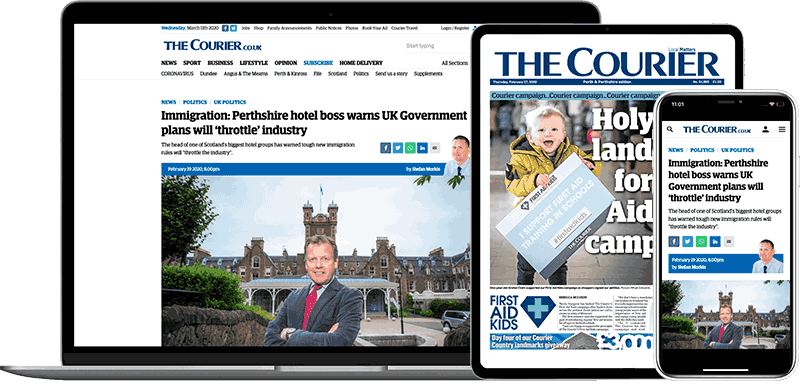 Help support quality local journalism … become a digital subscriber to The Courier
For as little as £5.99 a month you can access all of our content, including Premium articles.
Subscribe