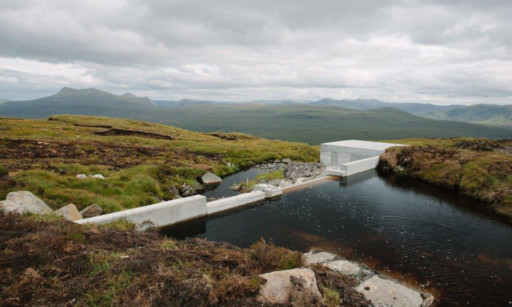 Scottish hydro specialists Green Highland Renewables has just commissioned its 15th completed project in the Highlands.
The £3 million 750kW hydro scheme is at Allt Choire a' Bhalachain on the south side of Loch Garry, north of Fort William.
The Perth-based firm has now delivered more than 10MW of completed hydro developments providing enough energy to power around 8,000 homes.
"This is a tremendous milestone for the firm and comes in the middle of an extremely active period," said chief executive Mark Mathieson.
"We expect this total will double in the next couple of years as we crack on with a growing pipeline of consented schemes."
Green Highland Renewables, which was bought by infrastructure investors Ancala Renewables this year, has now consented more than 60 schemes.
Mr Mathieson continued: "Run of river hydro has an extremely positive story to tell. Projects such as Allt Choire a' Bhalachain bring considerable long-term benefit to local communities.
"They are largely delivered by expert local contractors, and well maintained schemes can generate green power for many decades ahead.
"We are continuing to look at opportunities to acquire further development sites or operational assets, and welcome discussions with communities and landowners."
Allt Choire a' Bhalachain is one of two projects in the immediate area being developed by Green Highland Renewables on land managed by Forest Enterprise Scotland.
Yesterday was the 50th anniversary of the official opening of Cruachan pumped storage hydro power station near Oban.
Joss Blamire, senior policy manager at Scottish Renewables, said: "Cruachan allows electricity produced at times of low demand to be stored, then deployed when it is needed.
"It's a testament to the engineering skills of the 'Tunnel Tigers' who built the scheme 50 years ago, that the legacy they have left is now playing a vital role in combating climate change and keeping our lights on."