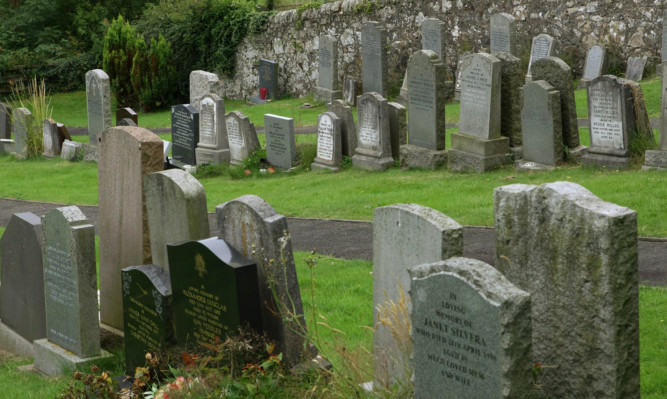 The problem of rapidly filling cemeteries across Perth and Kinross must not be solved with "centralised burials", a councillor has warned.
Willie Robertson told members of the council's environment committee the public would not accept "super cemeteries" and solutions to the issue must be identified.
Aware of impending difficulties, the council carried out a comprehensive survey of all cemeteries which revealed 17 burial grounds have 10 years or less space available and an additional 12 have less than 20 years.
Some cemeteries have only a couple of years to go before they are full and a report before the committee concluded there is a need for eight new cemeteries in the vicinity of Perth, the Carse of Gowrie, Kinross-shire, Crieff, Auchterarder, Pitlochry, Aberfeldy and Blairgowrie.
"The council does not have a duty to provide multiple burial grounds," said director (environment) Barbara Renton.
"However, it does have a duty to provide suitable ground for burial within the local authority area. Perth and Kinross Council manage and maintain 155 burial grounds and they are seen by communities as important to their historic and cultural identity."
Current demand in the area is 160 new lairs each year and 50 new cremation casket lairs.
Some cemeteries can be extended Blair Atholl recently had 168 lairs added at a cost of £42,000 but often no adjacent ground is available.
A strategy for deciding which cemeteries should be extended, closed or new ones provided should take into account land availability, physical suitability, accessibility, costs and future maintenance, according to Ms Renton.
She said: "Maintaining multiple small cemeteries across a wide geographic area is expensive and may not be sustainable in the long term due to pressures on public service budgets.
"As such, the strategy needs to consider alternatives to extending existing cemeteries and to provide a consistent and equitable approach to new lair provision.
"An option would be to look for ground for a new cemetery where there is no land to extend existing cemeteries and limited capacity elsewhere within the local area."
The report said the fresh ground could be on a "larger new site" and allow space for "at least 100 years".
Mr Robertson said: "Speaking to people in my ward there is a general reluctance to accept super cemeteries, one for a large geographical area.
"If we don't make a noise, that is exactly what is going to happen. We must do our utmost to resist super cemeteries."
Ms Renton said that part of bringing the issue before the committee was to be given such "strategic direction" on how to address the problem.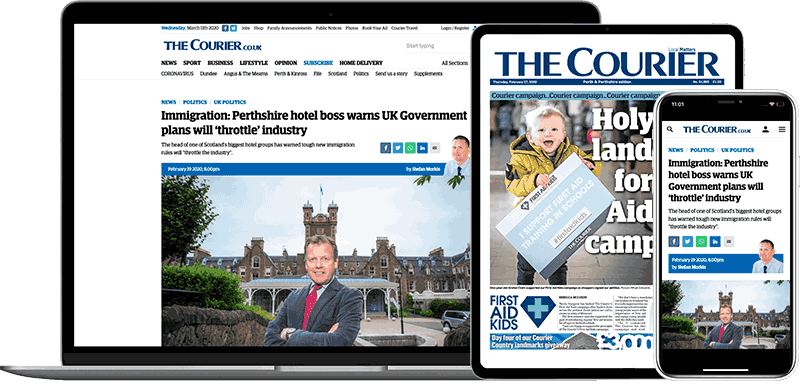 Help support quality local journalism … become a digital subscriber to The Courier
For as little as £5.99 a month you can access all of our content, including Premium articles.
Subscribe