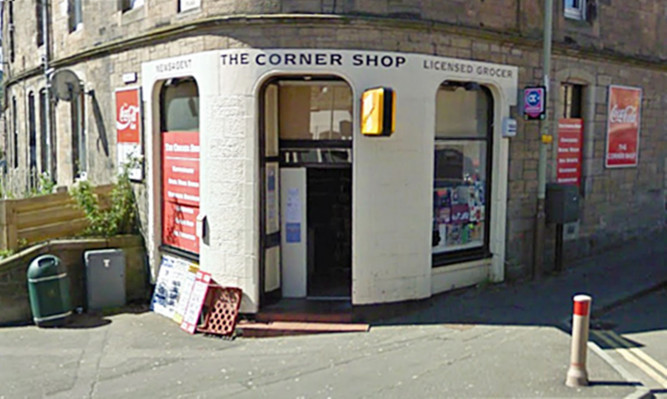 A hapless shopkeeper has been found guilty of showing a teenager a picture of his genitals after being caught by his own CCTV system.
Sheraz Ali took a picture of his genitals on his iPhone and displayed it to the shocked 18-year-old.
The victim reported the matter and Ali was convicted after a court was shown footage of the incident taken the CCTV camera in the shop, which is directly opposite a primary school.
Ali was jailed for 124 days and the court was told that he faced being deported back to Pakistan because his visa to remain in the United Kingdom had expired.
The girl told Perth Sheriff Court: "He said he was going to show me a picture of his pen. It was a picture of him. His front, under his trousers. It was a picture of his penis. I'm quite clear.
"It was awkward. I was a bit surprised. I tried to leave. He called me back and showed me a picture of a flower and one of a child."
Detective Constable Aitken Cooper told the trial: "The CCTV married with her version of what happened in the shop.
"He made some innuendo talk in relation to a pen. He then proceeds to show her an image on his iPhone prior to her leaving."
Sheriff Lindsay Foulis found Ali, 28, of South Street, Perth, guilty of intentionally causing the teenager to look at a sexual image without warning her what it was.
He was found guilty of showing her the picture on his mobile phone at the corner Shop in Abbot Street, Perth, which is popular with children from the nearby school.
Ali was jailed and also placed on the Sex Offenders Register for a period of seven years. His mobile phone was confiscated by the court.
Solicitor David Sinclair, defending, said Ali had been remanded in custody but had not heard anything from the UK Border Agency or the Home Office.
Mr Sinclair said: "They are clearly aware he is an over-stayer, but there has been no contact. It is his intention simply to return to Pakistan."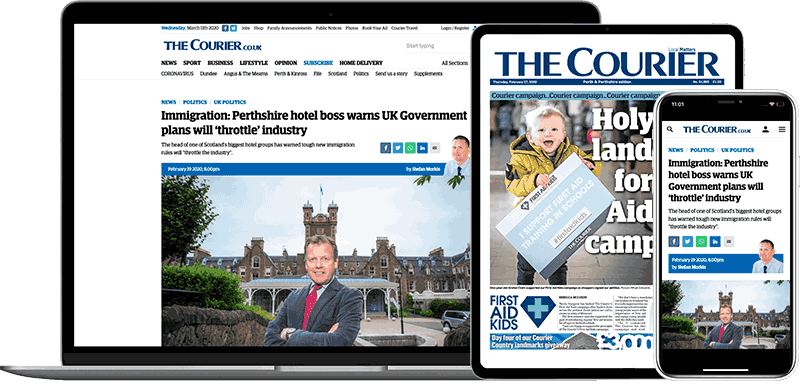 Help support quality local journalism … become a digital subscriber to The Courier
For as little as £5.99 a month you can access all of our content, including Premium articles.
Subscribe