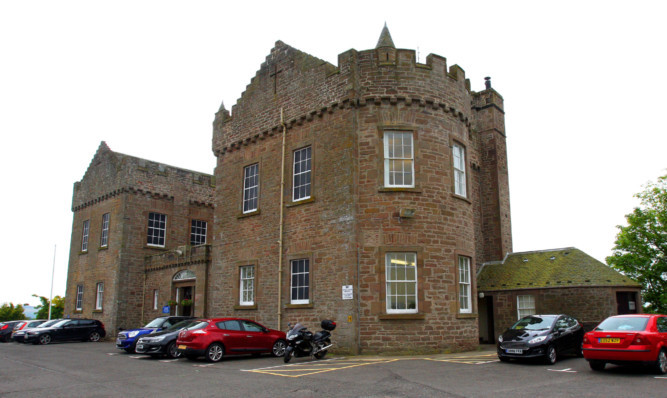 More so-called legal highs have been confiscated from Castle Huntly prisoners than in any other jail, figures have revealed.
And the facility faces a challenge in preventing these dangerous chemicals being used by inmates who have access to the community.
The highest number of new psychoactive substances (NPS) in the country were discovered at the prison between Dundee and Perth last year.
There were 12 instances of substances confiscated from prisoners in 2015, compared with two in Edinburgh, one in Perth and none in Polmont.
The open estate also had the worst figures in 2014 when there were nine instances compared to just one at Polmont.
The figures were obtained under the Freedom of Information Act.
The most common type of NPS were herbal substances of which 10 were found on prisoners in 2015. There was one further incident involving tablets and four 'unknown' substances in the same year.
Conservative MSP Alex Johnstone said: "It is clear that the Scottish Government must work with the Scottish Prison Service to tighten up security to keep these, and other substances out of our prisons, and Castle Huntly must be the priority for this."
He added: "It is not just the fact that these substances are being found on prisoners that is concerning, it is also worrying that numbers are increasing.
"If this is the number that were found, how many got through undetected?"
Tom Fox, of the Scottish Prison Service, said they are "concerned" about the problem but that Castle Huntly is leading the way in tackling it.
He said: "One of the major problems is that these are not illegal and are quite easily accessible in the community.
"However in prisons we can confiscate items.
"The open estate staff recognised very early on how big an issue this is as our prisoners do have access to the community.
"Some of these are a lot more dangerous than illegal drugs some of this stuff is used as fertiliser.
"Legal does not equal safe. The effects of using these chemicals can be lethal.
"It is a developing issue and it is something we are concerned about.
"SPS is working collaboratively with the Scottish Government and other partners to respond to the challenges that NPS pose to Scottish prisons.
"A national training programme is currently being rolled out."