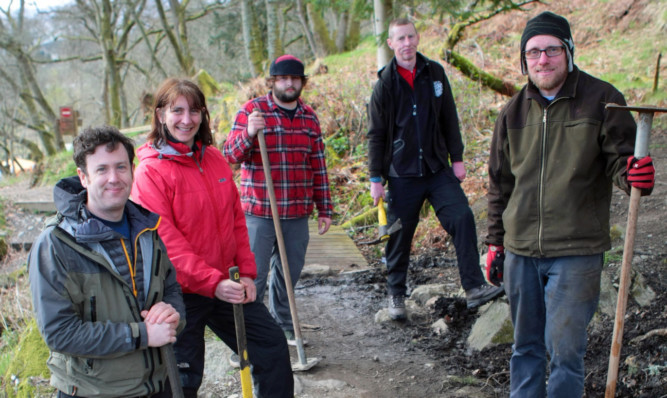 Scotland's mountain-biking community was involved in the country's largest concerted voluntary trail maintenance, which included initiatives in Comrie.
The inaugural Scottish Take Care of Your Trails, organised by Developing Mountain Biking in Scotland (DMBinS), took place at the weekend.
Graeme McLean, DMBinS project manager, said: "Scotland has some of the best mountain-biking trail provision in the world, and those who spend time on these trails are keen to ensure that it stays that way.
"We believe that giving up time to help maintain local trails is something everyone can get behind."
Colin McPhail, of Comrie Croft Bikes, said: "We have built extensive sections of the existing trail network using volunteers and we welcome anyone who wants to lend a hand on the repair days.
"We can't wait to share our experience of path repair and building with new and existing volunteers."