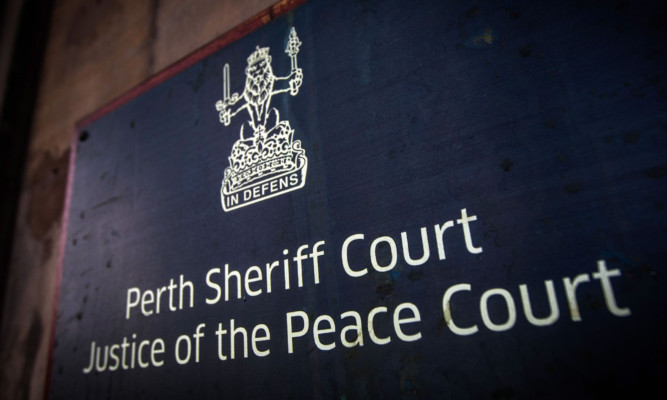 A motorist drove at more than twice the speed limit in a bid to beat the insurance tracker fitted to his car.
Steven Baxter was caught by police who were making speed checks outside Perth Prison on January 23.
He was driving so fast that, before seeing the vehicle, officers thought its sounds were being made by a high-powered motorbike.
When stopped, the 23-year-old said he was trying to get home before 11pm as he had a black box fitted to his Mini Cooper.
The devices are offered to young drivers by some insurance companies and can help reduce their premiums by monitoring details such as acceleration, speed and the time of day the car is being used.
At Perth Sheriff Court, Sheriff Michael Fletcher told Baxter: "You might find your premium is a bit higher now."
Depute fiscal Bill Kermode told the court officers measured Baxter's speed at 73mph. The limit on Edinburgh Road in Perth is just 30mph.
He said: "At the time of the incident pedestrian traffic was light and vehicle traffic was light. The temperature was close to freezing.
"At 10.50pm, police were standing on Edinburgh Road close to HMP Perth using a laser speed gun.
"At 10.55pm, they heard the sound of a fast-accelerating vehicle driving towards the city centre.
"Their first opinion was it was a high-powered motorcycle."
Once the vehicle came into view, officers discovered it was a car.
Mr Kermode added: "They formed the opinion it was going faster than the 30mph limit. The laser device was locked on to the accused vehicle and recorded a speed of 73mph."
The court heard Baxter told police he should not have been "rushing about" but was trying to get home before 11pm.
He was not represented by a lawyer and apologised to the court for his behaviour.
"I shouldn't have done what I did I shouldn't have been speeding in a 30," he said. "I wanted to get back for my tracker."
Baxter, of Myrtle Road, Scone, admitted driving dangerously and at excessive speed on Edinburgh Road, Perth, on January 23.
Sheriff Fletcher banned him from the roads for 12 months and ordered him to sit the extended driving test. He also fined Baxter £900.