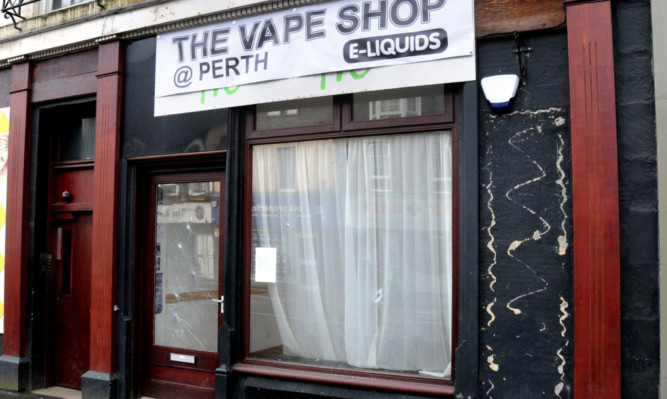 Campaigners appear to have won their battle against a controversial Perth shop.
The former This N That store on County Place was the focus for a series of demonstrations by the Perth Against Legal Highs campaign group.
Days before Christmas, police and trading standards officers swooped on the outlet and another in the city and seized 56 types of so-called legal highs worth an estimated £6,000.
Afterwards, the shop's owners announced they would rebrand and stop selling NPS products, instead focusing on vaping items imported from America and China.
Now, after suffering a series of attacks by vandals, all stock has been removed. A source close to the businesses said there are no plans to reopen.
Councillor Peter Barrett campaigned against legal high sales at the shop and another store, The Bong Company, which is also closed.
He said: "While the vandalism of shop premises in the city centre cannot be condoned, the This N That shop has been a magnet for anti-social behaviour and crime.
"We are well rid of both shops and our city centre is a safer place without them. The scourge of new psycho-active substances and brazen trade in substances has been removed from the heart of our community."
He added: "I want to congratulate the local people and campaigners who worked hard to make members of the public aware of the danger in our midst, their efforts have paid off. I also want to thank the police for their concerted efforts and commitment in bringing these operations to a close."
Among the demonstrators was Blairgowrie woman Tracey Gow, whose sister, Yvonne, died after taking legal highs she said were bought from the store last year.
The shop had also featured in a BBC documentary where workers were secretly filmed selling NPS items.
No one from the shop was available for comment. Its Facebook page has not been updated since before Christmas.
Vandals smashed up the front window and door of the shop after Christmas. They returned to do more damage weeks later. The windows have never been repaired or boarded up.