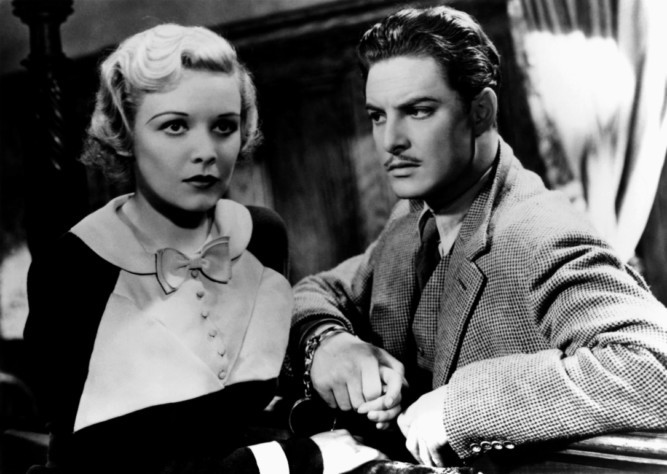 Film tourism, or "set-jetting", has become increasingly popular in recent times with high-profile movies including Skyfall, Prometheus and The Dark Knight Rises partially filmed in Scotland.
And that's without mentioning what the likes of Trainspotting, Local Hero and Mel Gibson's Hamlet did for Edinburgh, Pennan and Dunnotar Castle in the decades before that.
The Thirty-Nine Steps, by Perth-born author, John Buchan, has been enthralling readers and movie fans alike for a century.
It first appeared as a serial in Blackwood's Magazine in August and September 1915 before being published in book form in October that year by William Blackwood and Sons, Edinburgh.
It was the first of five novels featuring Richard Hannay, an all-action hero with a stiff upper lip and a miraculous knack for getting himself out of sticky situations.
Alfred Hitchcock's original movie version, in particular, this year celebrating its 80th anniversary, captured the public's imagination and further elevated the story to classic status.
Who can forget the visual impact of actor Robert Donat's daring escape on to the girders of the Forth Bridge.
And it's this double anniversary that has prompted Fife Cultural Trust to show the film on Friday at 2pm at Adam Smith Theatre as part of Kirkcaldy Film Festival 2015.
After the screening, Kirkcaldy Film Festival Artistic Director Alan Morrison and John Buchan's granddaughter Ursula Buchan, an award-winning journalist in her own right, will discuss both Hitchcock's adaptation and Buchan's original text.
John Buchan spent some of his childhood in Kirkcaldy.
But despite a long-held belief by many in Kirkcaldy that the title of the book is named after the steps at the side of the town's Ravenscraig Castle, Ursula, 62, who lives in Northamptonshire, revealed that she thinks this is in fact not the case.
She told The Courier: "I am sorry to disappoint but the general opinion is that the 39 steps were wooden and went down from a house rented by his wife's cousin to a beach in Broadstairs in Kent. "They've been replaced since. He started to write the book while holidaying there in the summer of 1914. His daughter, Alice, aged six counted them for him.
"I haven't been to Ravenscraig Castle but hope to go there and Dysart while I'm staying in the area. I also hope to go to Smeaton Road where the manse was, even though it's been pulled down and built over."
John Buchan was born in Perth in 1875, but, when a few months old, his father, the Reverend John Buchan, was called to be minister of the Free Church of Scotland in Pathhead, Kirkcaldy.
The family remained there until 1888, when JB (as the family always call him) was 13, and by which time he had two brothers and a sister.
He went to schools first in Pathhead, then finally to Kirkcaldy High School, walking three miles each way every day.
He was well-educated in the Scottish system, going on to Hutcheson's Grammar School in Glasgow and the University of Glasgow before winning a scholarship to Oxford in 1895.
He wrote about his childhood in his memoir Memory-Hold-The-Door. The family lived in the manse in Smeaton Road, close by a linoleum factory.
It was a happy, free-ranging childhood. Indeed the Buchan children were very adventurous. They even went down the coal-pit and were pulled in trolleys by the miners. They also climbed over the wall and played in the Dysart House demesne.
Ursula added: "The book is not set in the Kingdom of Fife at all, I'm afraid. Richard Hannay flees from London, when he is on the run from a murder he didn't commit, and he travels up the west side of England to Galloway. He then escapes from his pursuers over the moors to Upper Tweeddale. Alfred Hitchcock took many liberties with the book, and the setting of the Forth Rail Bridge is one of them. Perfectly understandable. It makes terrific cinema! Incidentally, at the premiere JB told Hitchcock that the film was much better than the book! It was only my loyal granny whom I knew well who could never understand why they'd changed the plot. Incidentally, the book is The Thirty-Nine Steps and the film The 39 Steps, which is confusing."
Ursula is certain the films, of which there are three, as well as a TV adaptation, have done a lot to keep the book in the public memory. She added: "To my everlasting regret I never knew my grandfather, but he is my greatest inspiration as a writer, although I cannot possibly aspire to the quality of writing that he routinely achieved."
Jenni Steele, Film and Creative Industries Manager at VisitScotland, said: "With 40% of visitors to the UK inspired to come here after seeing a location on film or on television, there is no doubt that films such as The 39 Steps play an important role in attracting visitors to Scotland."
For more information on the Kirkcaldy Film Festival go to www.onfife.com.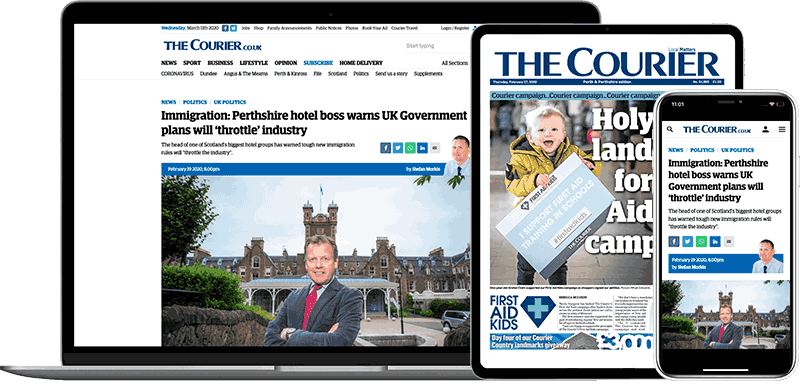 Help support quality local journalism … become a digital subscriber to The Courier
For as little as £5.99 a month you can access all of our content, including Premium articles.
Subscribe