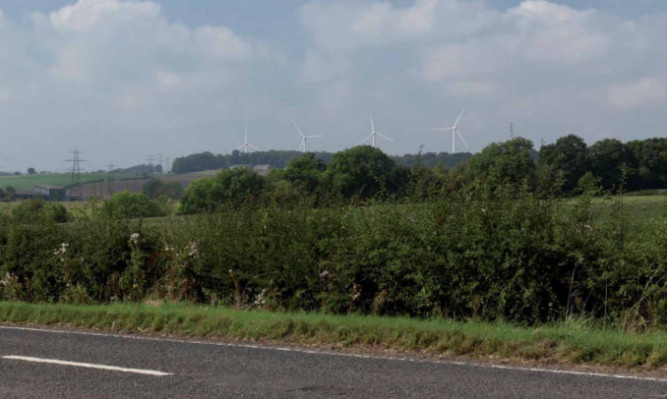 The building of a four-turbine windfarm on the outskirts of Perth would be "tantamount to robbery", it has been claimed.
An application for the project, which was submitted to Perth and Kinross Council in March, has attracted more than 100 comments from worried residents.
They fear the development, at Parks of Keillour Farm, Methven, will severely damage the surrounding landscape, affect tourism in the area and lower the value of their homes.
Plans submitted by a Norwich firm show designs for four 125m-high turbines, which would be visible from as far away as Muthill.
Sixteen residents in the surrounding area have submitted letters of support to the local authority, with the vast majority opposing the plans.
Professor Stuart Pawley, an emeritus professor of computational physics at Edinburgh University, lives just one field away from the proposed development.
In a letter of objection to the council he wrote: "This is a residential area and the proposed industrial installation is unacceptable in such a location.
"If this were to go ahead it would be tantamount to robbery, as my property would be reduced to a very minimal value, and our neighbour would be hugely rewarded for his speculative purchase of agricultural land used simply for personal profit.
"Actions like this, which ruin the lives of those living so close, should not be allowed in any democracy.
"My home has been all I needed following cancer and a heart operation, leaving me with the need of a quiet life.
"The value of our property is solely in the site, with views over the Gask Ridge and Strathearn, but what developer would choose to invest with the industrial turbine site so close?
"I believe I have earned the right to a dignified, stress-free retirement my pioneering work having led to the siting of the UK's most powerful computer in Edinburgh, which could easily calculate all the best sites for turbines if only there were a credible policy."
The deadline for comments on the application passed on Saturday and the application will now be considered by the planning department.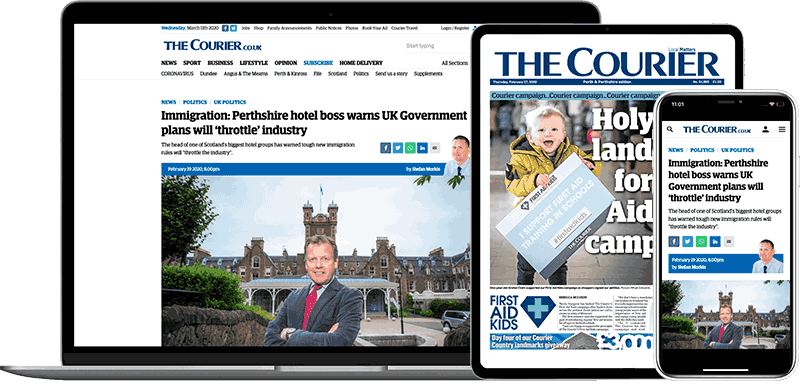 Help support quality local journalism … become a digital subscriber to The Courier
For as little as £5.99 a month you can access all of our content, including Premium articles.
Subscribe