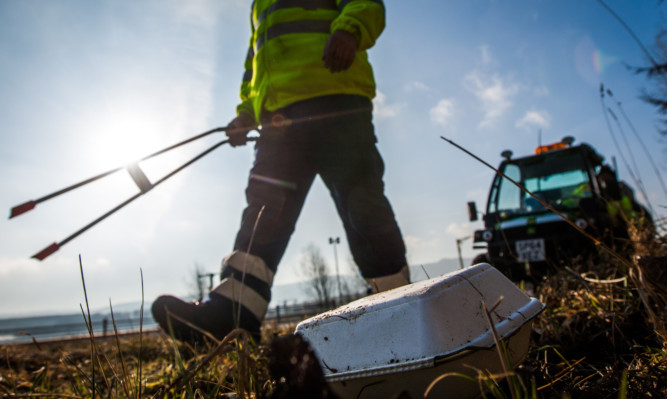 Not one person in Perth and Kinross has been fined or received a warning letter for dropping litter over the past 12 months.
This is despite the fact the council admit littering is a financial burden that costs them more than £2 million a year to clean up.
The local authority opted to get rid of their two litter officers even though they consider the issue expensive and a blight on the environment.
As part of their five-year litter action plan the council has authorised a small number of employees to issue Fixed Penalty Notices (FPNs) for littering.
However, their own report admits they have "little opportunity to dedicate to litter enforcement" due to having other duties, such as animal welfare, community waste and operationalfunctions.
Perth Lib Dem councillor WillieWilson said: "It is astonishing thatthe council have as a high prioritymaintaining our environment but there have been no fines or warning letters issued in the last 12 months.
"This is a kick in the teeth for many of the amenity and bloom groups who work really hard to enhance ourproblem in Perth and Kinross with the council spending £2 million a year to clear up other people's rubbish.
"I feel we should be much moreproactive in both litter education and enforcing rules. I intend to raise thematter with the director of environment services at the first opportunity."
A local authority spokesperson said: "The council is already proactivelyworking with communities to seeka change in behaviour about litterdisposal through a range of education and awareness-raising activities.
"To be clear, we will issue FPNs forlittering, however this can only take place where instances of littering are directly witnessed by officers."
The council has admitted torefocusing its approach to tacklinglitter, moving away from enforcement-led activity in favour of education and awareness campaigns to encourage a change in people's behaviour regarding litter disposal.
The spokesperson added: "Thecouncil recognises that for anyone who is not prepared to voluntarily change their behaviour about litter, some form of deterrent may be necessary.
"Therefore it has been proposed as part of our Litter Action Plan to explore the possibilities of authorising parking attendants to issue FPNs for littering.
"As part of a restructuring ofwaste services, and the small numberof FPNs issued, the decision was made that the council's two full-timelitter officer posts were no longer required."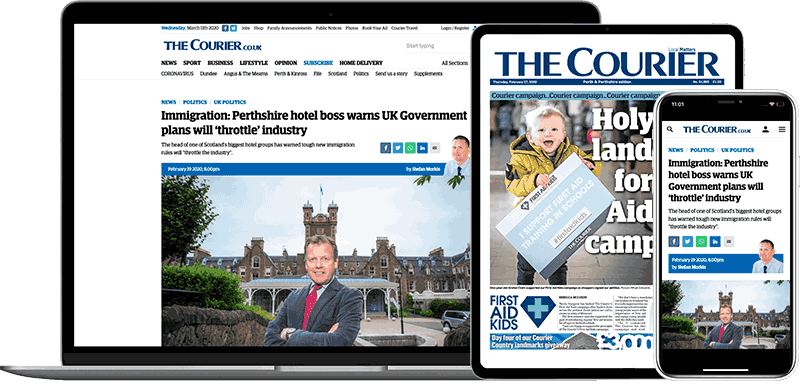 Help support quality local journalism … become a digital subscriber to The Courier
For as little as £5.99 a month you can access all of our content, including Premium articles.
Subscribe