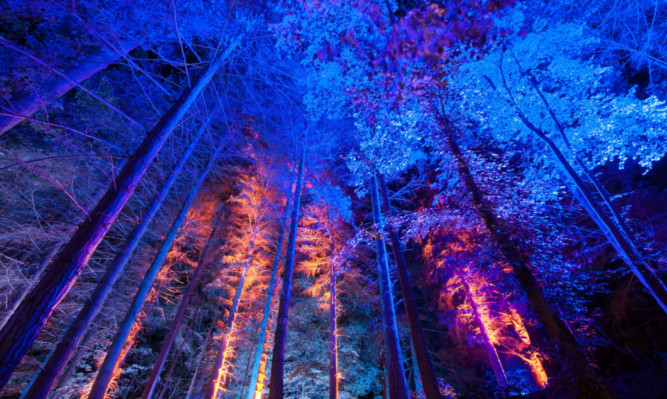 Organisers of a light and sound show in Pitlochry have shared out nearly £11,000 among groups in the area.
The Enchanted Forest Community Trust launched its funding scheme last year.
This year, the number of successful applicants has risen from 14 to 23 and the fund total has doubled.
Among the winners were Aberfeldy Community Choir, which received money for new books; Pitlochry's Scout group, which will use the award to buy new tents; and Pegasus Vaulting, a local equestrian club, which will obtain an inflatable practice horse.
Trust chairman Graham Brown said: "After another incredibly successful year for the Enchanted Forest, with more people visiting Highland Perthshire to enjoy the event than ever before, it has been fantastic to be able to spread the impact of the event and offer funding to such a wide-reaching range of projects in the local community again.
"We are looking forward to following up with the funding recipients later this year to see how the money has been put to good use and benefited the area," added Mr Brown.
This year, the Enchanted Forest will extend its run from 23 to 30 nights, releasing an extra 5,000 tickets to meet demand.