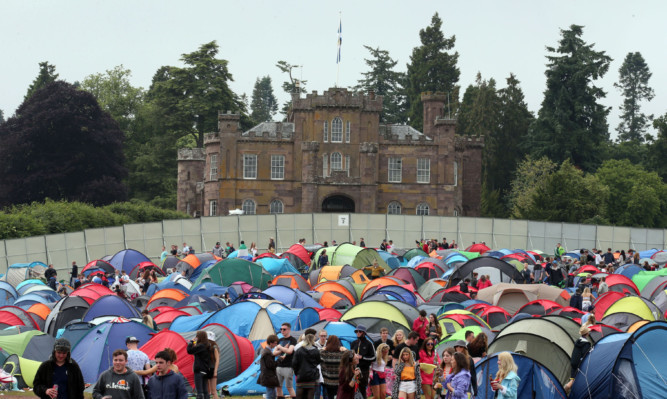 The future of T in the Park in Perthshire may be in doubt unless festival organisers address serious concerns regarding public safety and traffic problems, a councillor has claimed.
Tom Gray, one of the representatives of the Strathallan ward, told The Courier the fate of the massive music event now lies in the hands of councillors on the local authority's licensing committee.
T in the Park was held at its new home of Strathallan Estate for the first time this year but was sharply criticised due to transport problems, with long queues forming at pick-up and drop-off points.
In addition, Liz Smith, MSP for Mid Scotland and Fife, highlighted issues with pedestrian safety on nearby roads, serious traffic congestion and a lack of adequate policing and stewarding.
Mr Gray has addressed the subject by emphasising that the event's future will be decided by the council's licensing committee.
"Unless there are further proposals which require planning permission, it would seem that Perth and Kinross Council's licensing committee will ultimately decide if a further T in the Park will be held at Strathallan," he said.
"In practice, elements of the traffic management plan put forward by DF Concerts (event organiser) clearly fell well short of requirements to maintain public safety and minimise inconvenience to local residents and patrons of the festival.
"A number of other on-site public safety issues also require serious attention."
He added: "The council is currently gathering feedback on all areas of concern with a view to establishing the measures, and the timescales by which they must be in place, which will be demanded of the applicants prior to consideration by the licensing committee for its approval of a future event.
"This will all take time, as DF Concerts will obviously need to assess the commercial implications, and their own willingness to comply, before plans are in place.
"Furthermore, allowing sufficient time to complete all preparations, will be crucial.
"The council intend that, by the turn of year, agreement is reached with DF Concerts on requirements, with these in place one month before the licensing committee meet to consider an application for a repeat event in 2016."
A spokesperson for T in the Park confirmed it would be applying for a public entertainments licence for next year's festival but declined to respond to Mr Gray's comments.
Mr Gray previously faced stinging criticism following his remarks that a nesting osprey at the Strathallan Estate site had become "more powerful" than 85,000 festival-goers.
He made his comments during a council meeting regarding a planning application from DF Concerts, prior to the festival taking place.
Hundreds of people had objected to the festival being sited at Strathallan, claiming it may put the nesting ospreys in danger.
Mr Gray later said he "deeply" regretted his remarks.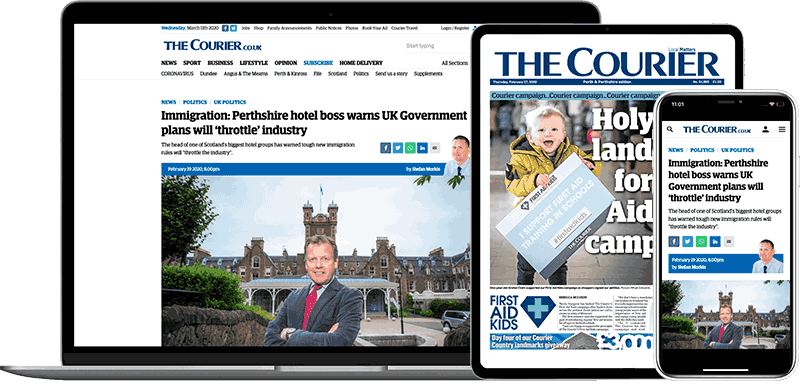 Help support quality local journalism … become a digital subscriber to The Courier
For as little as £5.99 a month you can access all of our content, including Premium articles.
Subscribe