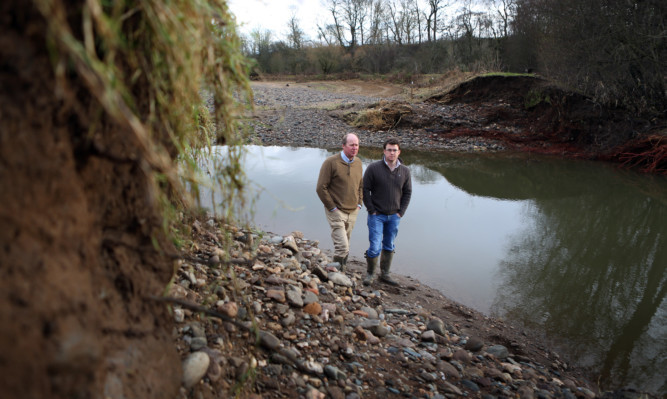 Farmers across Tayside have begun the task of assessing and repairing damage to their flood-hit homes.
Land at the confluence of the rivers Ericht and Isla near Coupar Angus has seen the worst of recent flooding.
Help has been promised by the Scottish Government with £1 million allocated for restoring agricultural flood defences.
At Lochlands near Blairgowrie, Bob Strachan has had around 20 acres under water but the biggest problem is areas of deep scouring behind an 80-metre breach in the banking which normally keeps the Ericht at bay.
He said: "The Ericht is a river which rises quickly and falls quickly. We have been flooded before, most notably in 1993, but this is far worse.
"Now we will have to scavenge enough soil from the fields to fill the scouring, some of which is nearly 400 metres long, and repair the flood bank."
Immediately downstream and nearer where the Ericht meets the Isla, George Fleming at Grange of Aberbothrie had nearly 400 acres inundated at the peak of the floods.
He has one breach in the riverbank but at least that is now allowing water out.
He said: "Government help will be welcome but the key thing is that we must be allowed to clear out ditches.
"Also many farmers are waiting for their Basic Payments Scheme money and now the flooding is putting them under extra pressure.
"We will be waiting for a couple of days of hard frost before we start to repair the banks and hopefully the 60 acres of wheat flooded will recover."
Allan Neill and his son Douglas have had around 60 acres flooded on the banks of the Isla. He also expects the fields to recover quickly but pointed to the need to take heed of history.
He said: "The flood banks on the Isla are a remarkable feat of engineering, all built by hand hundreds of years ago.
"Without using lasers or any other modern aids, they were built to exactly the right height all the way upstream from Meikleour to beyond Meigle, a distance of well over 10 miles.
"Making them higher wouldn't help because it would cause flooding downstream, but it is important that they are maintained properly."
Rural Affairs Secretary Richard Lochhead said: "Any farmers with specific issues because of flooding should contact their local offices and notify us of their predicament and we will see what we can do."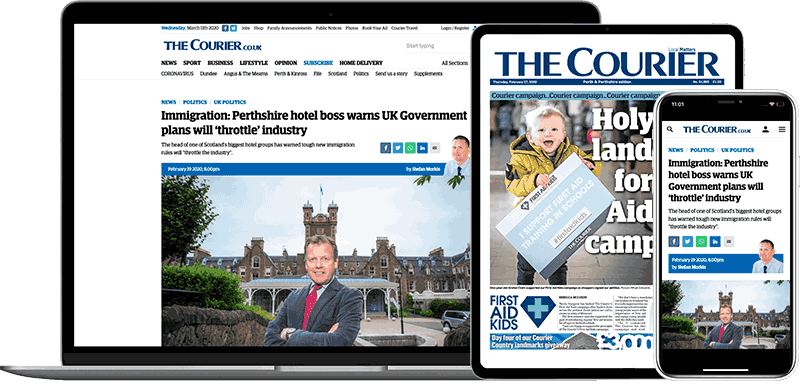 Help support quality local journalism … become a digital subscriber to The Courier
For as little as £5.99 a month you can access all of our content, including Premium articles.
Subscribe