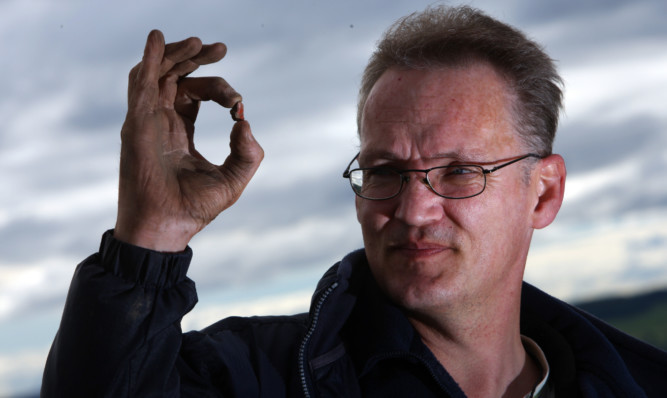 An archaeological dig on a hill near Perth has made a significant find which may rewrite the area's ancient history.
Although still to be confirmed, the group of mainly volunteers believe they have unearthed a broch or Iron Age stone tower.
"It is exciting news and quite important, it would be only the third broch discovered in Perth and Kinross," said David Strachan from Perth and Kinross Heritage Trust who is leading the dig for the Tay Landscape Partnership (TayLP).
The first local broch was only discovered in 2009 at Dunsinane Hill with a second later identified at Craig Rossie.
If Moncreiffe turns out to be another broch, it will be of great interest to historians and archaeologists as these drystone towers are peculiarly Scottish and are rare survivors of the Iron Age.
Why the Moncreiffe Hill site would have been chosen is no mystery to the dig team.
The ancient seat of power would have provided commanding views down over the rivers Tay and Earn for the prehistoric occupants of the broch and been an excellent spot to defend.
The month-long dig draws to a close at the end of this week but Mr Strachan says they have made "excellent progress for the first year".
The intention was to evaluate the site, work out the scale and nature of what is there with the intention of coming back next year for further excavations.
The investigation of the Moredun Top Hillfort has revealed there are actually three forts on top of each other indicating the length of occupation of the site.
The dig has also revealed day to day objects which are described as "occupational evidence" such as a bead, a possible piece of bracelet, bits of animal bone and charcoal.
In a few days' time the trenches will be filled in and the finds and evidence examined over the coming months before a new investigation is mounted.
A dig diary which has news "straight from the trenches" can be found at www.aocarchaeology.com/moncreiffe/dig-diary/.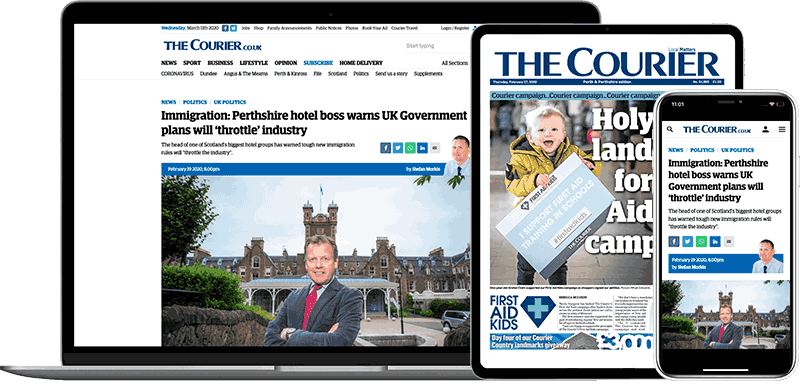 Help support quality local journalism … become a digital subscriber to The Courier
For as little as £5.99 a month you can access all of our content, including Premium articles.
Subscribe