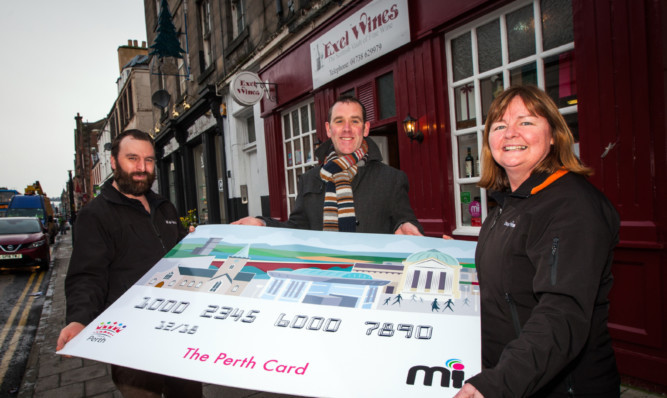 A pioneering gift card scheme has helped deliver a boost to independent traders in Perth during the post-Christmas sales rush.
The programme, which is the first of its kind in Scotland, allows users to spend pre-paid money at certain city centre shops, restaurants and leisure facilities.
More than £4,000 worth of cards has already been sold with businesses reaping the rewards during the January sales.
The scheme was devised by digital marketing firm Miconex in partnership with Perth and Kinross Council and Scandinavian firm Presend.
Following its success in Perth, similar card programmes could now be rolled out across the UK.
Russell Wallace, general manager at Exel Wines, said the card was a "must" for his company.
"The basic concept just seemed so innovative, yet simple and ultimately useful for customers as a whole."
He said: "Within a few days, 22 people bought the card just from us and we are certain there will be many more to come.
"We are really excited to see this project expand from its initial successful launch and be a boost to independent businesses in Perth."
Alistair Taylor, managing director at Charlie Taylor Hair Beauty, said: "We are delighted to be involved in this, we think it is a fantastic initiative.
"We are always looking for ways to keep business local, so we were thrilled when this gift card was introduced as it helps keep spending in the town.
"We signed up straight away and we are extremely hopeful that the gift card will help drive business to Perth."
The scheme was set up with council funding. The local authority's head of planning development, David Littlejohn, said: "I'm really pleased to hear of the instant impact that the Perth Gift Card has had on such important local businesses.
"The Perth Gift Card has really helped to promote the 'shop local' ethos. We know that Perthshire people are proud of their region and keen to do whatever they can to keep the money in the local economy, and this project has allowed them to do this."
He said the card had proved popular with people from across Scotland who have bought it for friends and family who regularly visit the city.
Mr Littlejohn added: "We believe the renowned quality of 50-plus businesses involved makes it an extremely compelling choice and it highlights a friendly, collaborative approach to business an environment which will help attract further businesses to the city."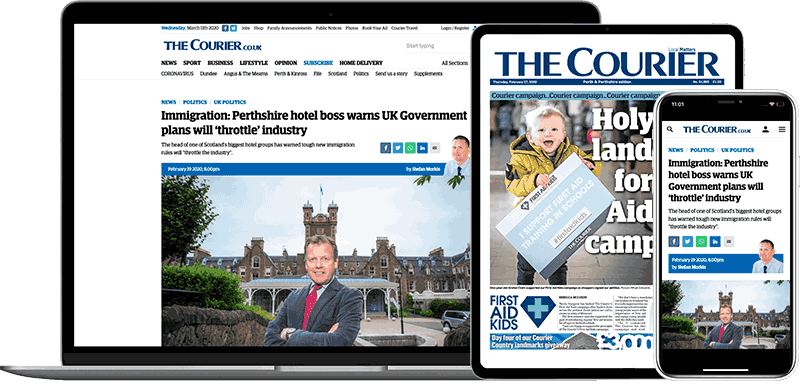 Help support quality local journalism … become a digital subscriber to The Courier
For as little as £5.99 a month you can access all of our content, including Premium articles.
Subscribe