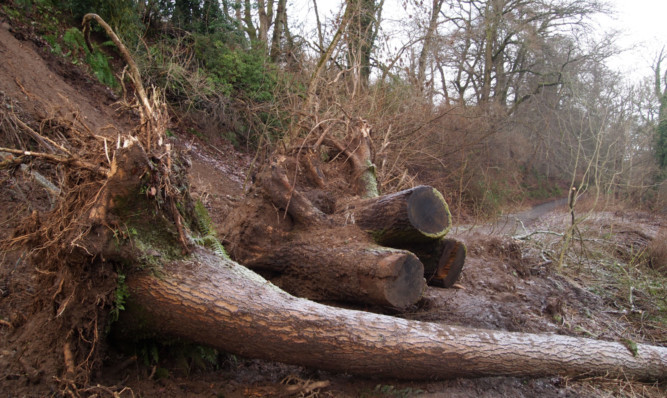 Work to restore a popular riverside walk, which was fenced off after a landslide three years ago, has been hampered by fresh storm damage.
Toppled trees have blocked Oakbank Road, Blairgowrie, just days before an extensive restoration project was due to begin.
The tourist trail along the River Ericht was branded unsafe after a 600-tonne landslip in 2012.
Originally, Perth and Kinross Council had warned that the area would be shut off for good after consultants said the cost of making it safe again could run into millions of pounds.
However, the local authority agreed to have the road repaired at a cost of around £100,000 following a two-year campaign by residents.
A council spokeswoman said yesterday: "We are holding meetings with the contractor to discuss the site conditions and possible start dates.
"The latest weather-related damage is being assessed and may well have an impact on the works and programme. The route remains closed to the public in the meantime for safety reasons."
Local councillor Bob Ellis said work to remove the trees was expected to get under way early next month.
"What we have asked is that the trees are not just cut up and carted away," he said. "We would like to see them used as benches to benefit the local community."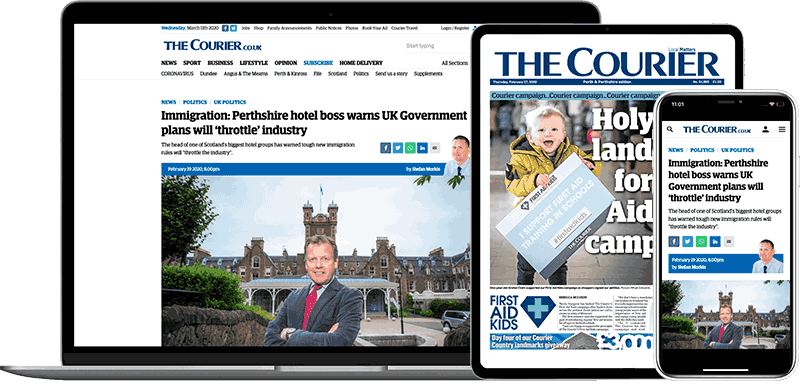 Help support quality local journalism … become a digital subscriber to The Courier
For as little as £5.99 a month you can access all of our content, including Premium articles.
Subscribe