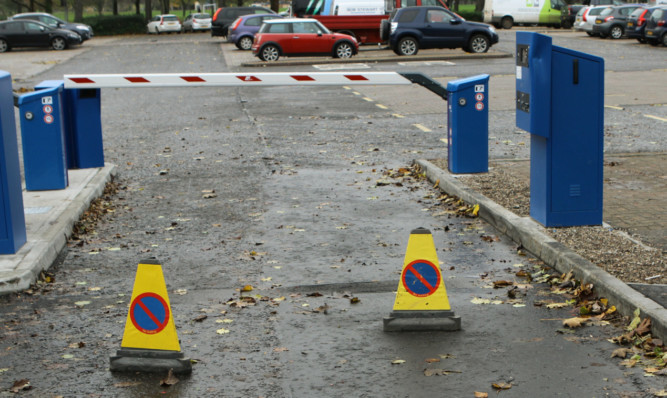 Motorists have caused more than £4,500 of damage to equipment in a state-of-the-art car park in just six months.
A pay on foot system was introduced at the council facility on Perth's South Inch in May of this year.
Since then there have been seven instances of barrier machinery being struck by vehicles entering or exiting the car park.
A council spokeswoman said the damage for six of the incidents totalled £4,535 while the cost of the seventh incident, which occurred over the weekend, has not yet been ascertained.
Perth City Centre councillor Peter Barrett said the problem could lie in the visibility of the machines, which are painted blue.
He said: "The reputation of the council is being damaged by these prolonged failures and avoidable costs.
"Questions have to be asked about the specification of the equipment and how it should be protected from collision damage.
"From the outset there should have been reflectors and high-viz markings applied to the barrier stanchions and machinery at both the entrance and exit to the car park.
"It should never have been painted dark blue that was simply asking for trouble.
"Common sense should have provided cheap and effective protection for the equipment and avoided the council incurring avoidable costs of over £4,500.
"If you look at the Mill Street car park the booths are bright yellow, the barrier posts have bright yellow stripes and the equipment is painted a reflective silver."
Mr Barrett has previously criticised the council for failing to get card readers on the site's pay machines up and running for several months after the system was installed.
He said: "The project has been plagued by delays. Payment by credit or debit card was only introduced last month after a further six-month wait."
A spokeswoman for Perth and Kinross Council said: "To date the entry machines at the car park have been hit three times; the exit has been hit twice and the number plate scanner posts have also been hit twice.
"Repair costs relating to this damage totals £4,535.
"The new parking arrangements at South Inch have been welcomed by motorists."