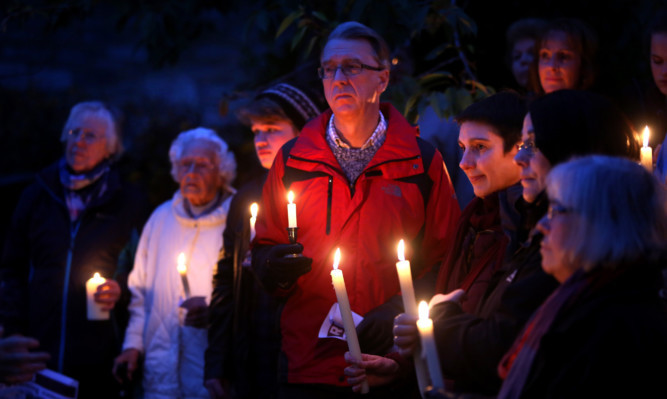 The first Syrian refugee family to be given a new life in Courier Country has flown into Scotland.
Perth and Kinross Council has agreed to rehome 30 refugees who fled from their war-torn homeland to a camp in the Lebanon.
More families are expected to arrive before Christmas, with local councils all pledging to do their bit.
Councillor Archie MacLellan, equality and diversity chairman on Perth and Kinross Council, said: "The first family landed at Glasgow Airport today. They were then transported to Perth where they were met by representatives of various agencies who will support them.
"The family have been fully vetted and passed all the health checks. People from the Mead (Minority Ethnic Access Development) project will be heavily involved with all the families.
"They do great work in the Perth area, helping out folk from various countries who have made the Fair City their home and their assistance will be invaluable."
A Syrian woman who has been a resident in Perth for a number of years will act as an interpreter for the families.
Mr MacLellan said he has been overwhelmed by the positive response of the people of Perth to welcoming refugees to their home city.
"I've been swamped with offers of help from members of the public," he said. "People have stopped me in the street to say they are glad Perth is taking Syrian refugees.
"I've been overwhelmed with the warmth folk are showing towards these folks who have been driven from their homeland."
Nicholas Morris, coordinator of Perth and Kinross Association of Voluntary Service (PKAVS), which encompasses Mead, said: "Housing for the families has been identified within Perth.
"Among the other agencies involved with the immigrants are the National Health Service and welfare rights, and any groups or individuals who wish to help out with the refugees is welcome to contact me at PKAVS."
The refugees, who will be found accommodation in the private rented sector, have been assisted by the UK Government's Vulnerable Persons Relocation Scheme (VPRS).