 Concerns have been raised over the future of community groups following the closure of a popular library.
Despite the best efforts of campaigners, West Mill Street Library in Perth closes its doors for good on Friday.
Perth and Kinross Council confirmed that it would not reconsider the move, despite receiving an 1,800-signature petition demanding a stay of execution.
As part of efforts to slash its outgoings by £281,000, the council carried out an intense review of library services in the area.
Despite recording a 23.7% increase in visitor numbers over the last two years, it intends to keep all libraries shut on Mondays, while getting rid of the West Mill Street facility completely.
This has been described as a "major blow" to elderly and visually-impaired users, as the building holds a significant collection of large print and audio books.
As a result, hundreds of people will be forced to travel further afield to the AK Bell Library and the North Inch Community Campus to access similar services.
Sybil McFarlane, who is part of the Friends of the West Mill Street Library group, told The Courier that regular visitors are "devastated" by the closure news.
She said: "This is so much more than a library to the people who use it and we don't know what's going to happen to the groups who meet here.
"We have only had confirmation about one of our groups being offered a new home, but the others have nowhere to go.
"We have fought hard to keep the library open and I don't know what we will do now."
Ms McFarlane also revealed that, since the campaign began earlier this year, interest in West Mill Street has increased and more people have visited the venue.
The new library opening hours will come into effect from 1pm on April 5.
Lifelong learning convener Bob Band welcomed the move, saying: "We have very carefully assessed our library provision, which is aimed at ensuring we can keep delivering an effective, high-quality service to customers, including increased access to mobile library provision in rural areas."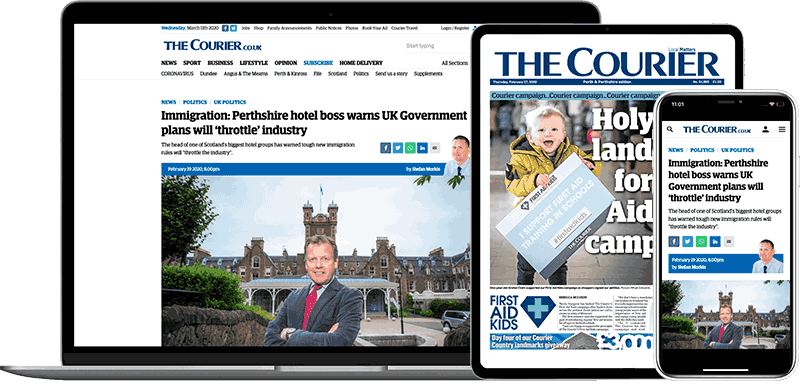 Help support quality local journalism … become a digital subscriber to The Courier
For as little as £5.99 a month you can access all of our content, including Premium articles.
Subscribe