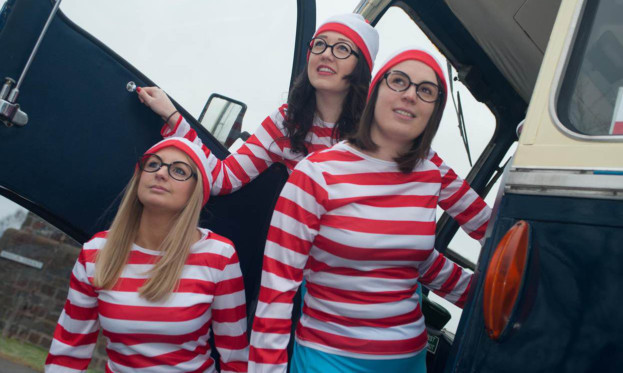 A trio of lawyers went on the run at the weekend to raise money for children living with cancer.
Kirsty Stewart and Nikki Watt, from Thorntons, and Adelle Walker, from Digby Brown, took part in a charity "jailbreak" from the gates of Perth Prison on Saturday.
They were given 15 hours to get as far away as they could without spending any money.
A similar fundraising effort last year saw local solicitors make it all the way to London and into the audience of Ant and Dec's Saturday Night Takeaway.
This weekend's run trumped all previous efforts, however, with the three solicitors, dressed in Where's Wally costumes, travelling all the way to Rome.
They began their 1,500-mile journey with the help of Fisher Tours and the Dundee Museum of Transport, which provided an old Royal Blue bus to whisk them away to Edinburgh Airport, where they managed to get a free flight to Italy.
The trio hope to make at least £1,000 for the Tayside Children with Cancer and Leukaemia (TCCL) Lodge.