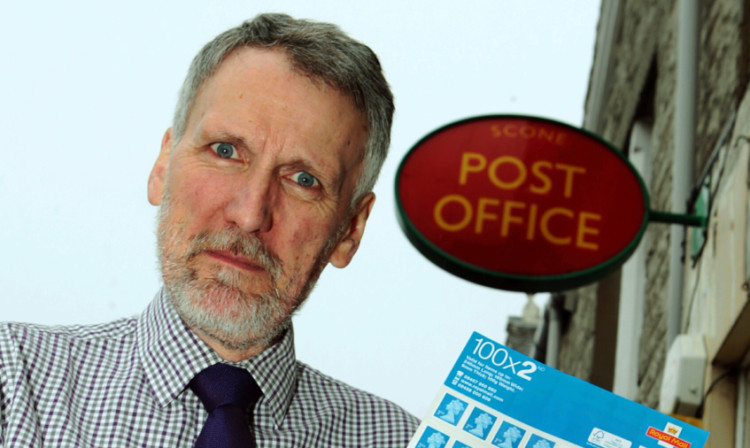 A Perthshire sub-postmaster is advising his customers to buy their stamps for Christmas now to save money ahead of a price increase on April 1.
Councillor Lewis Simpson, who runs a sub-post office in Scone, said this is the best way to beat the price hike.
The Liberal Democrat politician said sub-postmasters have seen a 25% fall in income in recent months and he hit out at the salary of Paula Vennells, Post Office Ltd chief executive, who is believed to have earned around £697,000 last year, including £375,000 in bonuses.
"This is management greed," said Mr Simpson. "The payments to people like this are going up, while they are going down for sub-postmasters."
The Royal Mail has announced that it is to increase prices next month, taking the cost of a first class stamp to 62p, with a second class stamp coming in at 53p, from April 1.
As a result, Mr Simpson said he is "encouraging" customers to buy no value indicated (NVI) stamps, which bear the class of postage required, rather than what they cost to buy.
"Buying NVIs will save money around 5%" he said. "There's three weeks to go before the price rises so it will be good if everybody buys them now.
"There are several price rises, including European postcards going up from 88p to 97p."
A spokesman for Royal Mail said: "Royal Mail has announced first class and second class stamp prices from March 31.
"In doing so, we have thought carefully about the impact on our customers and our own business. We understand how difficult it has been for householders and businesses in the recent tough economic conditions."
She added: "Stamp prices have not risen for two years."
A spokesman for the Post Office added: "The salaries paid to our executive committee reflect that the Post Office is a large and complex organisation and needs to attract and retain the best people to help shape and deliver the strategy of leading the Post Office through the next important phase of its development.
"The Post Office is investing in a modernisation programme to improve customer service and provide a profitable business for subpostmasters."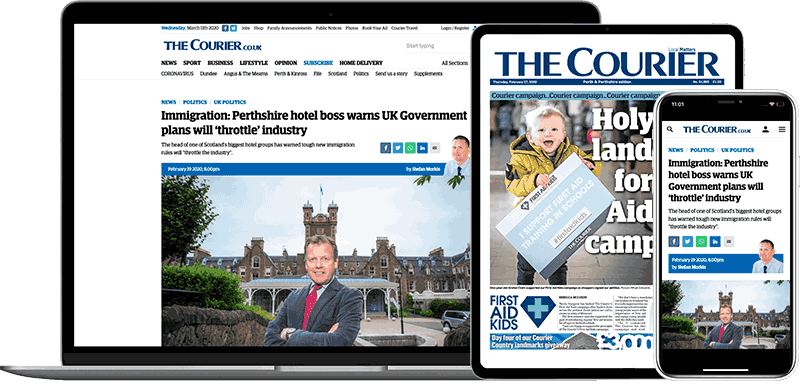 Help support quality local journalism … become a digital subscriber to The Courier
For as little as £5.99 a month you can access all of our content, including Premium articles.
Subscribe