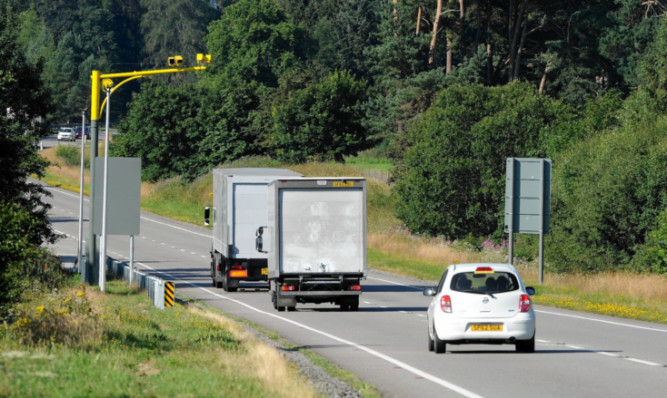 Campaigners have claimed average speed cameras helped eliminate fatal accidents from the notorious A9 this summer the first clear season in eight years.
Statistics from the A9 Safety Group show there were no deaths between July, August and September between Inverness and Dunblane.
The group claimed the average speed cameras network, which went live in October last year, has helped make the stretch of road safer.
Chairman Stewart Leggett said: "These most recent figures continue to demonstrate that driver behaviour on the A9 between Dunblane and Inverness has significantly improved.
"Road safety trends remain encouraging and this summer has seen the first time since 2007 where there were no fatal accidents in July, August or September on the A9."
"This improvement is taking place despite rising traffic volumes and the busy summer period which saw a number of major events take place, in addition to the seasonal flow of visitors making use of this nationally important route to support the economy of the Highlands and Islands.
"The number of fatal and serious casualties between Dunblane and Inverness is down by almost 48%, with falls of 38% being seen between Inverness and Perth.
"We will continue to monitor the route over the coming months and years to build upon these early results and ensure we maintain a safer A9 as the dualling works progress."