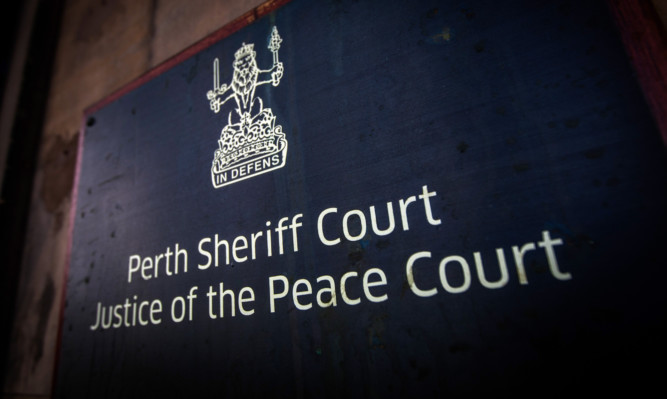 A woman left her friend scarred for life by stabbing her repeatedly and then wrapping the injuries in Sellotape.
Tracey McGregor, 32, used several kitchen knives to carry out the attack on Ann Mills, 46, before telling her: "They're only superficial. I could have done worse."
A court was told that blood was pumping from a wound in Miss Mills' arm and she was also stabbed in the abdomen and leg during the unprovoked attack.
McGregor used at least three knives during the attack and Miss Mills had to run from her home in terror.
Perth Sheriff Court was told that some of the knives were found in McGregor's bag while another had been left lying on the floor of her living room. She had her victim's blood on her sleeve.
Depute fiscal Gavin Letford said: "The accused went into the kitchen and returned a few seconds later. As she approached Miss Mills, the accused lunged forward and struck her on the chest with a weapon.
"She raised her arms to defend herself and the accused began to jab her body with the weapon. Her body was struck several times and she felt blood pumping from a slash wound to her upper arm.
"The accused stopped attacking Miss Mills and as she did she was seen to have two knives in one hand and one knife in the other."
Miss Mills managed to run out of the house and call 999.
McGregor, 32, of Eriskay Place, Perth, admitted permanently disfiguring Ann Mills at her home on September 21 last year by repeatedly stabbing her on the body.
Sentence was deferred for reports.