 Plans to reduce library opening hours and close one in Perth city centre have been hailed as "good news".
Councillors universally welcomed changes to cultural services, despite the fact they could affect jobs, and praised Perth and Kinross Council for "thinking outside the box".
Lifelong learning convener Bob Band denied that any posts would be put at risk through restructuring.
That was despite head of cultural and community services Fiona Robertson stating otherwise in a report which went before members.
She said: "In a worst-case scenario, the total number of posts these proposals put at risk is up to 13."
Although councillors were told that efforts were being made to retain jobs, it was revealed that only permanent positions would be protected.
Ms Robertson said: "What we are trying to stress is that the permanent posts, or those with permanency rights we are confident that those will be protected.
"For those who are on permanent contracts, we are confident we can keep those jobs."
Meanwhile, the overall changes, which include consolidating opening hours of libraries, museums and art galleries, were seen as a step in the right direction.
Councillor Alexander Stewart said: "We find ourselves here today because, like others, we have budget constraints and we have to come up with a solution.
"The solution we have here today is not the one we have seen in other local authorities, where they have seen these facilities as easy targets and used them and abused them.
"We have a balanced view of where we are going, what we are trying to achieve and how we are going to do that."
Councillor Willie Wilson also urged his fellow members to see the closure of the West Mill Street library as a positive move.
Although he accepted transport could become an issue, he said service users were no longer being "short changed".
He added: "Not because it's not a nice place, or the staff aren't friendly, or there's not a bonhomie in the place, but because we could do better.
"For many months now, we thought it would be better for that service to be provided elsewhere."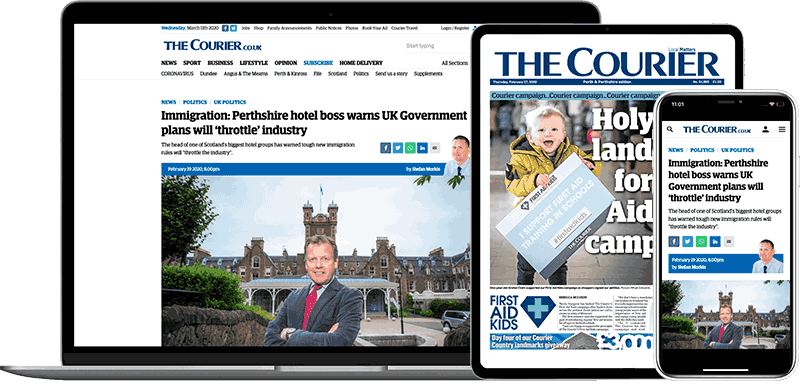 Help support quality local journalism … become a digital subscriber to The Courier
For as little as £5.99 a month you can access all of our content, including Premium articles.
Subscribe