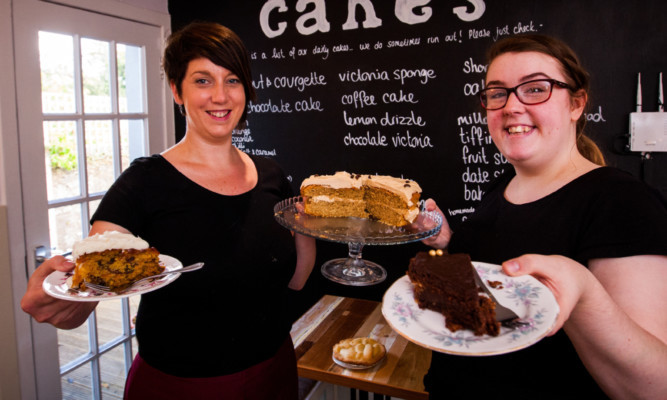 Bake Off favourite Flora Shedden has the backing of her home village as she heads into the contest's semi-final.
The 19-year-old will battle Ian, Nadiya, and Tamal for a place in the final. Episode nine will see the contestants show off their skills by making a chocolate pastry tart, a chocolate souffl and a chocolate centrepiece.
Ahead of tonight's show, the residents of Dunkeld are nailing their colours firmly to the mast. At hardware store Kettles of Dunkeld, the teenager's face beams down from a display of baking paraphernalia.
Employee Lorraine Hartshorne said staff are backing Flora to win the BBC series. "There's a few of us who have put up displays to show our support," she said.
"I never bothered watching Bake Off before but I started watching because of Flora. She's done really well. Last week I had to pray that she would get through I was on the edge of my seat."
Down the road, at Indigo Charlie, Sam Ball says watching the show is "like a religion" and in the window of the shop stands a showstopper of her own: a baby blue tiered cake decorated with delicate black sugar flowers.
Flora's appearance in the semi-finals has given Sam the chance to display a "Star Baker" banner that she has been waiting two months for a chance to use.
Sam said: "I am very, very excited. Watching Bake Off is like a religion the whole community is talking about it.
"You can see on Bake Off that Flora is using a lot of Scottish ingredients. I've been waiting on her getting Star Baker so I can put the banner up, but I can do it now she's in the semi-final.
"She's exactly the same as she is on the TV she's representing Scotland beautifully. I really hope she gets to the final but I'm not sure her nerves can take it."
One person who has not been watching the show, though she is rooting for Flora, is Fiona McPhail, owner of Spill the Beans coffee shop.
As the baker of her own store's cakes, she said sitting down to watch a programme on the subject was "like a busman's holiday". She said: "I love the fact that (Flora being on the show) has got people talking about it there's a real buzz about baking and people now realise the amount of work that goes on behind the scenes.
"I do wish her all the best it's exciting to have someone local in the competition."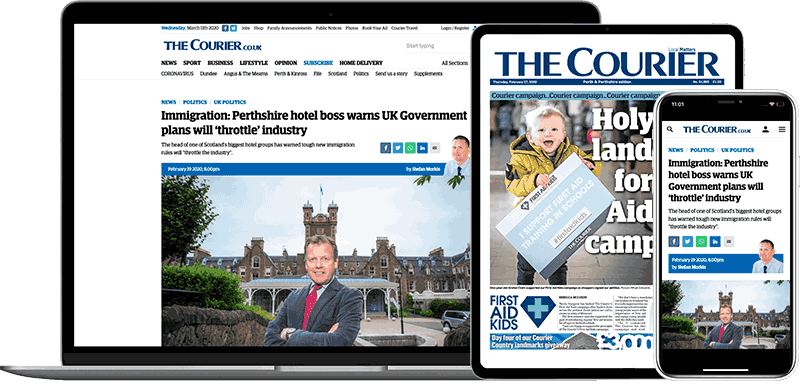 Help support quality local journalism … become a digital subscriber to The Courier
For as little as £5.99 a month you can access all of our content, including Premium articles.
Subscribe