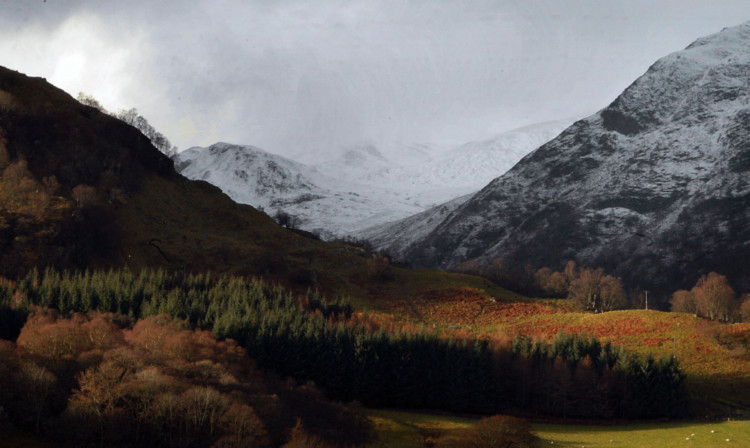 A Perthshire estate has been accused of driving away tourists from one of Scotland's finest hillwalking destinations.
The Mountaineering Council of Scotland (MCofS) claims the owners of the North Chesthill Estate have been flouting access laws for years.
The Perth group said walkers in Glen Lyon have regularly faced locked gates, intimidating signs and abusive behaviour when venturing on to the estate at Inverar.
The claims have been disputed by the estate, which described them as "unhelpful" and said it was working hard to balance the needs of walkers with its business.
Perthshire North MSP John Swinney has, however, been urged to intervene, with the mountaineering organisation saying Perth and Kinross Council had failed to act, despite "years of complaints".
It said the problem was preventing people from gaining their legal right to access to the hills and could be costing the country valuable tourism income.
The glen is renowned for its beauty and is also home to a popular circuit of four Munros.
In his letter to Mr Swinney, David Gibson, chief officer for the MCofS, said: "The North Chesthill Estate has been restricting the statutory right of access for many years.
"Perth and Kinross Council, the Perth and Kinross Local Access Forum, Ramblers Scotland and the Mountaineering Council of Scotland have all been involved in discussions with the owner but he still continues to lock gates and erect signs stating 'Deer management in progress please walk elsewhere'.
"The locked gates and signs effectively close the whole estate to access."
Alastair Riddell, who owns the estate, said there was a clear conflict of interest between the rights of the public to roam on his land and his ability to make a living from the estate.
"The estate has made every effort to accommodate walkers while endeavouring to operate a hill sheep and stalking business," he said.
"Our location relatively close to the Central Belt of Scotland and the attraction of having four Munros on the estate means we get very high numbers of walkers each year.
"Attempting to find a balance which enables access in a way that also allows us to continue with our business interests is challenging, but we have always sought to comply with the Scottish Outdoor Access Code in that respect."
He said the area affected by hillwalking access was at the heart of the estate, making it hard to provide alternative routes on the estate when deer stalking is taking place.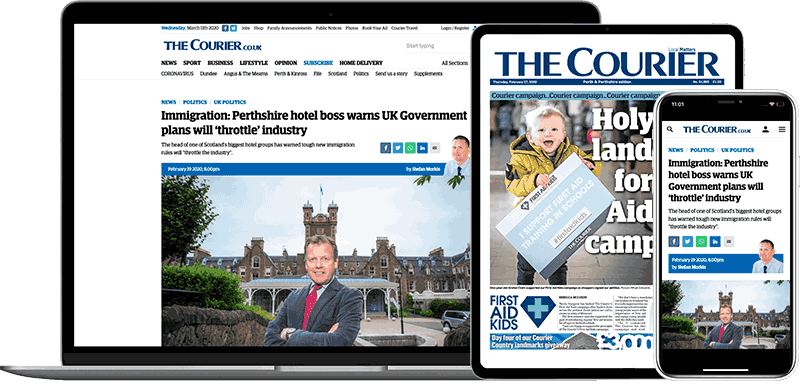 Help support quality local journalism … become a digital subscriber to The Courier
For as little as £5.99 a month you can access all of our content, including Premium articles.
Subscribe