 Dundee and Perth are in line to benefit from a £300 million investment deal for Scotland's cities to be unveiled by the SNP.
First Minister Nicola Sturgeon will today reveal the party's manifesto for next month's general election, including a plan to roll out City Deals across all of Scotland's seven cities.
A recent package for Glasgow saw the UKcontribute £25 million per annum for 20 years while plans are afoot forAberdeen and Inverness to benefit from the cash boosts in the near future.
The SNP wants to see investment for all ofScotland's cities with £100 million per annum starting in the second year of the parliament to allow time for the deals to be arranged, giving a cumulative cost of £300 million.
That, they say, would bring substantial new investment to the likes of Perth and Dundee, while also helping to rebalance the UK economy.
Nationalist deputy leader Stewart Hosie hailed the plans as a way of upgrading services and redeveloping local areas.
The Dundee Eastcandidate said: "SNP MPs in Westminster will propose budget plans to invest more in the infrastructure of all of Scotland's seven cities.
"Economic growth under current Westminster policy is still primarily focused on London and the south east of England,creating an unbalanced UK economy.
"We believe theWestminster Government should be doing more to rebalance economicactivity across the UK, and that is what a strong voice for Scotland with a group of SNP MPs can and will achieve.
"The Scottish Government had made substantial investment in our cities, including a £4 billion fund for major infrastructure projects, but while the UK Government controls the purse strings, more must be done to rebalance the UK economy and provide more investment in Scotland."
Last month, Perth and Kinross Council officially agreed to sign up for a City Deal bid in partnership with Dundee, Angus and Fife in a bid to unlock a slice of a £400 million windfall.
Councillors want the money to create jobs and help unemployed people get back into work, as well as upgrading the area's transport network and "unlock strategic development sites" for future expansion.
However, the SNP's new manifesto plans go further than that and will be seen as an attempt to reach out to every population dense area in Scotland.
It came as Ms Sturgeon outlined plans for her MPs to vote on the English NHS, despite the party's policy of not voting on matter which are devolved to Holyrood.
She said SNP members would back an anti-NHS privatisation Bill atWestminster because it impacts on Scottishfunding.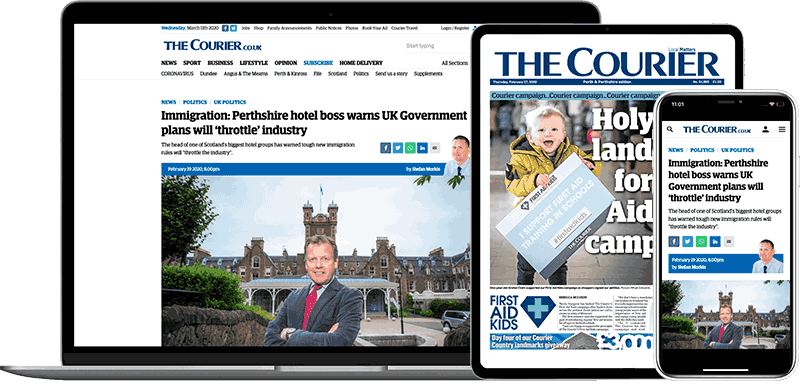 Help support quality local journalism … become a digital subscriber to The Courier
For as little as £5.99 a month you can access all of our content, including Premium articles.
Subscribe