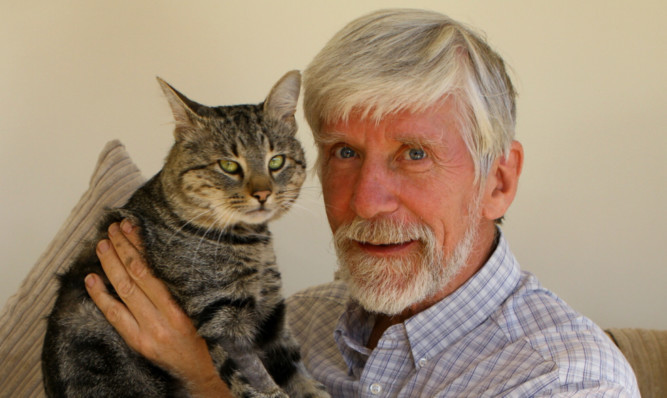 Police are investigating after a Perthshire pet was shot and badly injured.
Joe and Anne Richards, of Coupar Angus, hope local people hold the key to catching the callous culprit.
It was last week that their two-year-old cat, Puss, returned to the family home on the outskirts of the town.
"He had been out for over 24 hours when, at around 7pm, he struggled through the cat flap trailing his back leg, which was bleeding badly," Mr Richards said.
"He must have come a long way; I think he must have crawled for hundreds of yards.
"We covered the wound and took him to the vet the next morning. An x-ray confirmed that he had been shot and his left back femur was shattered.
"He required surgery and a metal plate was used to pin his leg.
"He is recovering well now but may have nerve damage due to the pellet. Puss is a well-loved family pet that has suffered a lot."
The incident was not only traumatic for the Richards but has left them with a hefty veterinary bill, running to hundreds of pounds.
Mr Richards is keen that the person responsible is caught, to ensure that no other pets are targeted.
"I saw a dead cat in a field two weeks ago, which I thought was a bit strange, and now this has happened," said Mr Richards. "It is not just a personal problem, it could affect other people and probably has."
He feels sure someone locally will know who is behind the incident, which involved an air weapon.
"We have contacted the police and if anybody has any information, please contact the police on 101, the non- emergency number," Mr Richards said.
A police spokesperson confirmed the shooting is under investigation.
"We have received a report of an injured cat and inquiries are ongoing," the spokesperson said.
Puss is now recovering well at home with his owners and they are hopeful that he will make a full recovery from his ordeal.
"He is quite mobile and I hope he will eventually get full use of his leg," Mr Richards added.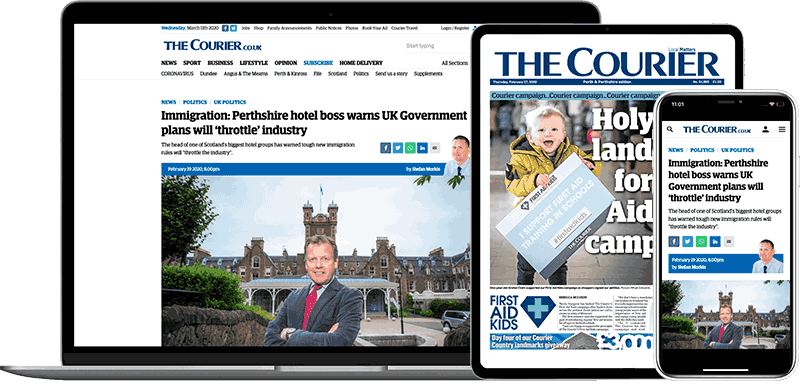 Help support quality local journalism … become a digital subscriber to The Courier
For as little as £5.99 a month you can access all of our content, including Premium articles.
Subscribe