 A potential loss of almost £96.5 million from the Dundee and Angus economy because of the controversial HS2 project has been branded "appalling" by a senior MP.
North Tayside's GDP could be negatively hit to the tune of 1.9% by the high-speed rail project, according to previously unreleased research from a report by financial experts KPMG.
However, it estimates Fife could receive a £49.4m boost, or 0.5% of GDP, and Perth and Kinross could receive £18.8m, equivalent to 0.6% of GDP.
Dundee East MP and the SNP's Treasury spokesman Stewart Hosie said: "£96.5m is a huge amount and to find out that this information was known was a shock.
"It proves us right to argue that HS2 should be extended to Scotland and we were right to argue connectivity needs to be improved between Glasgow, Dundee and Aberdeen as part of the project."
Conservative Mid Scotland and Fife MSP Liz Smith said: "I am sure this money for business infrastructures of Perth and Kinross and Fife would be very welcome."
The research, revealed through a Freedom of Information request that was passed to the BBC's Newsnight programme, listed more than 50 areas that are likely to end up worse off.
In September, ministers hailed the document for concluding that HS2 would boost the British economy by £15 billion a year, but omitted details of those that would be hit.
Professor Henry Overman from the London School of Economics formerly an expert adviser to HS2 Ltd said it was obvious that, as some cities, towns and regions reap the benefits of being better connected, other places away from the line will pay a price.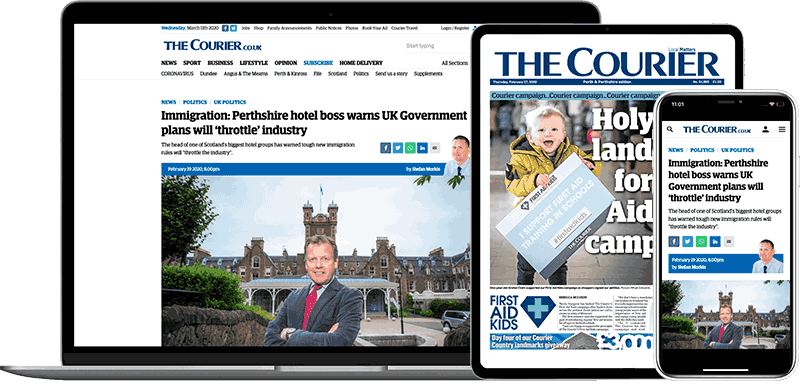 Help support quality local journalism … become a digital subscriber to The Courier
For as little as £5.99 a month you can access all of our content, including Premium articles.
Subscribe