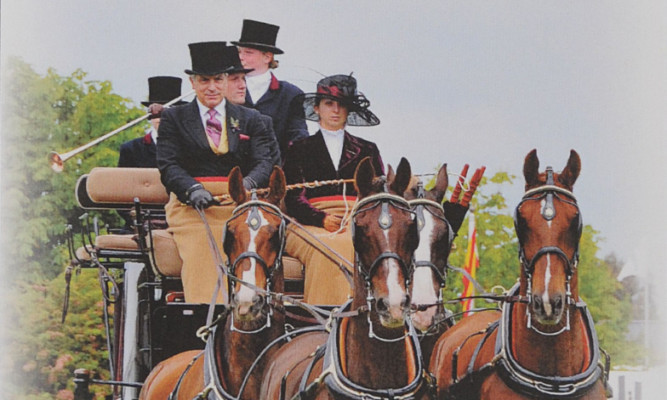 A Perthshire man is providing the horse power to mark the 100th anniversary of Scotland's last equine-drawn mail coach.
Coachman Richard Lanni will supply a team of horses to help recreate the mail coach's last run, as it travelled west from Kingussie to Tulloch Station, near Roy Bridge, to meet the train.
The mail coach finally finished its service at the end of May 1915 when it was replaced by a Motor Charabanc.
During the two-day recreation, covering 74 miles, Mr Lanni's four Gelderlanders will pull a horse-drawn Charabanc similar in style to the last vehicle used, the Caberfeidh.
Mr Lanni, of Bridge of Earn, said: "It's easy to forget that for many, many years there were only carriages and horses on the road, as nobody had cars. That meant that the only way that the post could travel was by horse and carriage.
"We travel at around eight/nine mph and life is very different from driving a car. It allows passengers to enjoy the scenery and gives people an indication of the pace of life back at the turn of the century, before the automobile was a part of our life."
Four teams of four horses each will be used in relays on the journey, completing approximately nine miles each, as the trip heads west on Wednesday June 3.
Mr Lanni added: "Our team of Gelderlanders take part in shows and outings regularly during the year. These events prove quite popular, as it's very unusual to see a coach on the road driven by four horses."
Community events will be held at Kingussie, Newtonmore, Laggan Bridge, Tulloch Station and Roy Bridge on the way out, and at the same places on the return trip the following day.
The journey will raise funds to set up a carriage driving section in the Cairngorms Riding for the Disabled Group.
Seat tickets for each stage it is expected it will take around two hours to complete nine miles will be available by postal auction. Offers should be made by post before May 15. Eight outside seats are available for each stage.
For more details contact Ruaridh Ormiston on 07831 338012 or at info@newtonmoreridingcentre.com.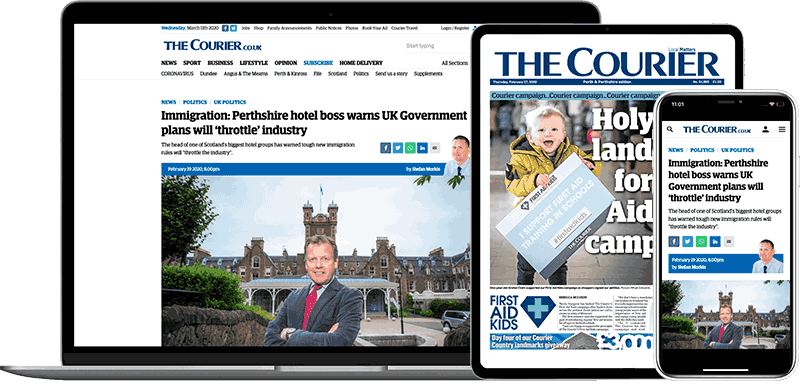 Help support quality local journalism … become a digital subscriber to The Courier
For as little as £5.99 a month you can access all of our content, including Premium articles.
Subscribe