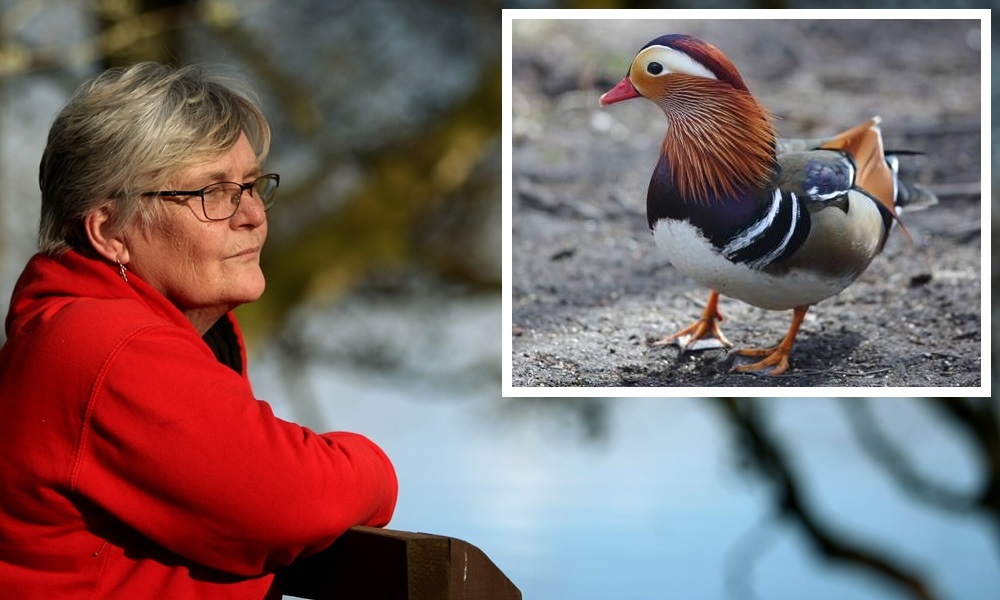 A prize duck which was snatched from his Perthshire home has been found at a nearby nature reserve.
But Hamish McDuck's owner still faces an anxious wait to be reunited, after a pair of mating ospreys triggered a site lockdown.
Suzi Anderson reported her mandarin drake missing two weeks ago. A dark-coloured car was seen pulling up outside her Ballinluig home just moments before Hamish disappeared.
Sadly, the drake's mate, a female duck called Morag, died "of a broken heart" just days later.
Now Hamish has turned up at the Loch of the Lowes Scottish Wildlife Trust reserve about six miles from his home.
However, rangers won't let Suzi near Hamish because the site is off-limits after the return of visiting ospreys, Lassie and Laddie.
"It's absolutely heartbreaking," said Suzi. "I feel that I'm so close, yet still so far.
"I saw him this morning and I am 100% certain it is Hamish. I would know him anywhere.
"I think whoever took him dumped him at the loch when they saw the press coverage and realised he was hot property."
She said: "I have been told that I cannot get on to the site because of the ospreys. I completely understand why but it is so frustrating to be able to see him and not do anything about it.
"I will have to wait until he goes to a feeding station before I can reach him."
Suzi added: "I've been back and forth to the reserve, waiting for the right moment. This whole experience has been absolutely devastating."
Hamish was caught on camera by photographer Nigel Wedge, who posted the image on Facebook and shared it with Suzi.
A Scottish Wildlife Trust spokeswoman said: "It is breeding season and, as the ospreys are at a crucial stage of nesting and bonding, our hands our tied when it comes to letting people into the reserve. Even the rangers aren't allowed in.
"Suzi is welcome to come to the visitor and feeding areas, but the loch edge is a restricted area."
She added: "Hamish has plenty of food, so hopefully he will come up to the feeding station soon."
Suzi, who also shares her home with 25 chickens, a dog and a cat, had already checked reported sightings near Pitlochry golf course, although it turned out to be another mandarin, living wild.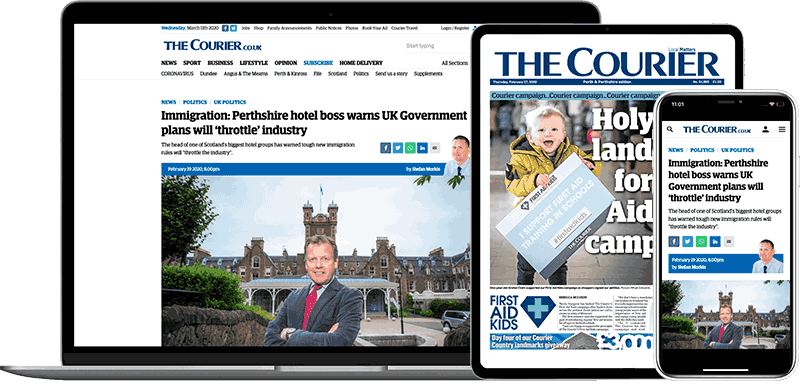 Help support quality local journalism … become a digital subscriber to The Courier
For as little as £5.99 a month you can access all of our content, including Premium articles.
Subscribe