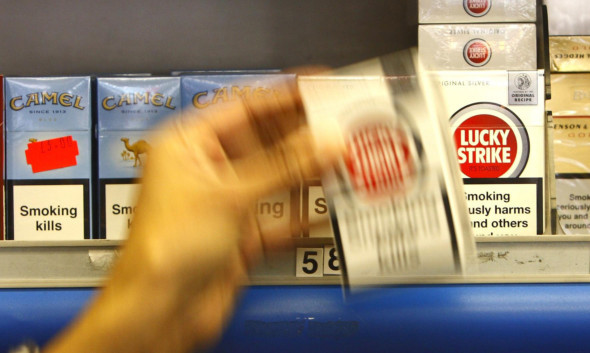 Shopkeepers across Perth and Kinross are receiving help to avoid falling foul of tough new legislation which comes into force next month.
With less than four weeks until the tobacco display ban for independent shops comes into force, the council's trading standards team is visiting around 300 retailers across the district to help them to comply with the new law.
From Monday April 6, shops which sell tobacco products and smoking-related items must not have them on display.
This change in the legislation came into force for large shops such as supermarkets in 2013 but the legislation will apply to all tobacco retailers from next month.
The measure has been introduced to reduce children and young people's exposure to tobacco products.
Shopkeepers who are having to fund the changes themselves and work out exactly what is required of them are being offered advice on how to comply with the new regulations.
The problems trading standards officers have encountered so far include premises not displaying the required tobacco warning notice, the named person on the tobacco register no longer managing or owning the shop, and hand rolling cigarette papers and filter tips being kept on display.
They also discovered shelf-edge label prices in fonts larger than allowed by the legislation, and retailers mistakenly purchasing gantry covers which comply with English legislation rather than the law in Scotland. Douglas Pover, convener of Perth and Kinross Council's community safety committee, said: "All of the issues mentioned were dealt with by our trading standards officers advising the retailers the changes they need to make to become compliant.
"Any retailers who would like advice or information about the tobacco display ban should contact trading standards on 01738 476476 or alternatively e-mail them.
"Their address is tradingstandards@pkc.gov.uk."
Gillian MacEwan, chairwoman of the Perth and Kinross branch of the FSB (Federation of Small Businesses) said: "Good advice about keeping on the right side of the law can be found easily online.
"While the FSB will be urging the authorities to adopt a lenient approach as the new rules bed down, we must not see local firms facing prosecution or a fine."