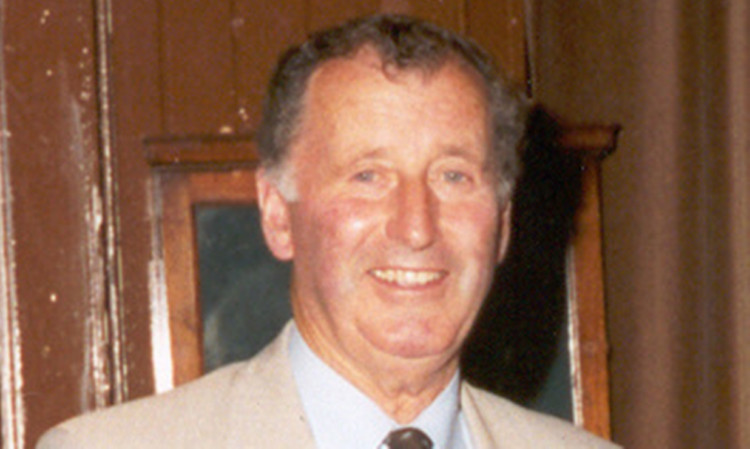 Well-known Strathmore farmer and sports enthusiast Alastair Lyburn, pictured, has died at the age of 83.
His farming career at South Gask, Coupar Angus, spanned the decades, as did his community work. Only recently Mr Lyburn was presented with a certificate to mark 60 years as an elder at Kettins Church.
Mr Lyburn was born at Kinnochtry near Burrelton and schooled in Coupar Angus. His love of all types of sport started early and for many years he focused on football, both as a player and referee.
Tennis was another interest in his early years and he competed regularly in the Strathmore League. He was also a keen curler, playing for Coupar Angus and Kettins Club.
Golf became a great interest and he was a member at Rosemount, Blairgowrie, and along with his wife Alexandra a regular at Scone Bridge Club.
The couple married in 1956 and went on to have three children Graeme, Brice and Jane. Graeme farms at South Gask and nearby Dundriven and Bruce at Over Bow, Forfar.
Farming interest started early for Mr Lyburn who was spurred on by his membership of Strathmore Young Farmers' Club. He grew an extensive range of crops, including strawberries and potatoes.
In due course the strawberries were replaced by field-scale daffodils. However, according to Mrs Lyburn, his real enthusiasm was reserved for his cattle and sheep, especially when lambing and calving were in full swing.
"I have had notes from some of the vets who used to come here and they remarked on how Alastair was always cheerful even when they were helping with a difficult calving in the wee small hours of the morning," she said.
Mr Lyburn is survived by his wife, his three children and eight grandchildren.