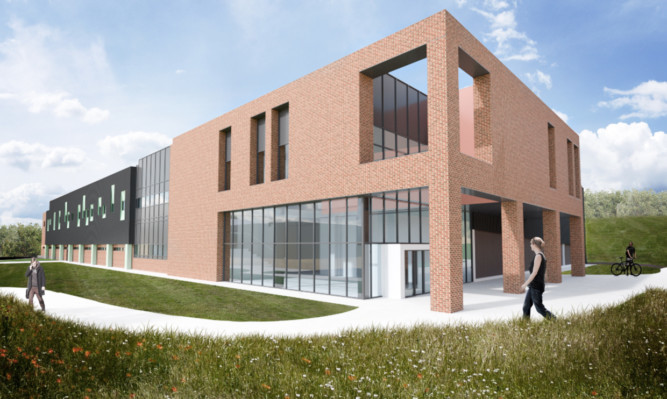 The final hurdle facing the multi-million-pound centre of sporting excellence taking shape in Perth has been revealed.
Supporters of the £6 million Perth College UHI's Academy of Sport and Wellbeing gathered at Gleneagles Hotel to be updated on progress on the facility.
It is hoped it will become a launchpad for the next generation of top athletes.
Work started on the year-long build at the Crieff Road campus in August and while the main funding is in place, the 90-plus guests heard the race is on to raise the remaining cash for equipment.
The Development Trust Campaign Board has been tasked with raising the final £1.5 million to equip the academy.
They have already secured £300,000 towards this target and last night's public launch of the academy fired the starting gun on the final push.
Brigadier Melville Jameson, president of Perth College UHI Development Trust, welcomed guests to the event, while Margaret Munckton, principal and chief executive of Perth College UHI, explained what the new facility will mean.
"As a college and university, it's essential that we have the best possible facilities for our students, in order to provide them with a first-class educational experience," she said.
"This will be a tremendous asset to the Perth College UHI campus and also the city of Perth."
The academy will provide a multi-purpose sports hall with bleacher seating for 430 people, conditioning suite, fitness studio, hair and beauty facilities and increased space for teaching and learning.
It will also house a competition standard level 1 Climbing Chamber the only one of its kind in the region, and suitable for training the trainers to supervise smaller climbing walls.
During the public launch, Howard Pearce, chairman of the Development Trust Campaign Board, unveiled the Ball in the Wall Appeal which will be rolled out to the public over the next few months. He explained how people can help equip the academy, with those who donate over £250 recognised by having their name inscribed on a 'ball' in the main entrance to the building.
It is hoped the local community will support the planned fundraising events. The first is a 5K fun run at the Crieff Road campus on April 24.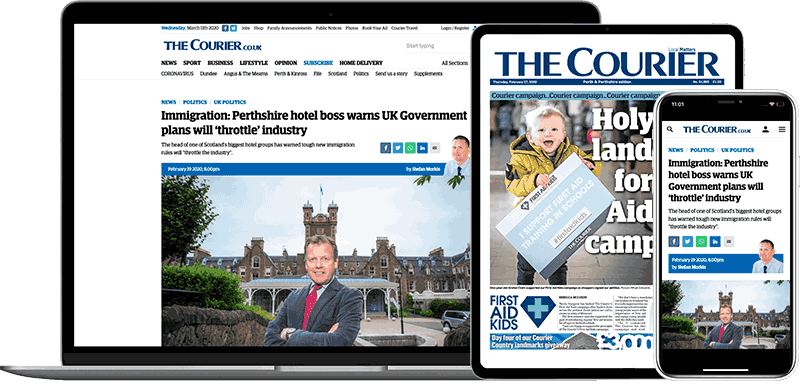 Help support quality local journalism … become a digital subscriber to The Courier
For as little as £5.99 a month you can access all of our content, including Premium articles.
Subscribe