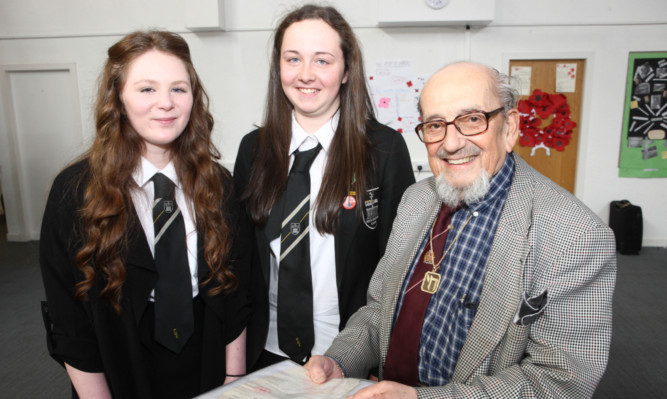 The horrors of the Holocaust were brought home to a group of Perth schoolchildren when they welcomed a man whose family was torn apart as they attempted to flee Austria.
The S2 students at Perth Grammar School heard the moving testimony of Holocaust survivor Harry Bibring, whose visit was organised by the Holocaust Educational Trust (HET).
Born on December 26 1925 in Vienna, after the Anschluss in 1938, Mr Bibring was arrested and forced, along with his family, to leave his flat and live in a house with 50 other Jewish women and children.
His family intended to flee to Shanghai but Mr Bibring's father was robbed on his way to buy the tickets.
In November 1940 his father died of a heart attack and his mother was deported to a camp at Sobibor in Poland in 1942.
https://youtube.com/watch?v=KN0qqcXx23A%3Frel%3D0%26controls%3D0%26showinfo%3D0
Mr Bibring and his sister managed to flee to England on the Kindertransport which was an organised rescue effort which saw in the region of 10,000 predominantly Jewish children from Germany, Austria, Czechoslovakia and Poland come to Britain.
Often they were the only members of their families who survived the Holocaust.
When they arrived in England they were greeted by Mr Landsman, who his father had arranged to act as their sponsor and had offered to shelter the children but it turned out there was no room for him and the two children were separated.
In May 1945 Mr Bibring met his wife-to-be Muriel and they married two years later. He went on to work for 20 years as a manufacturing engineer and later became a lecturer at Middlesex University.
Mr Bibring still lives in England and has one son, Michael, and two grandchildren, Lee and Nikki.
The twists and turns of his life captured the imagination of the Perth youngsters and the talk was followed by a question and answer session where they learned more about the Holocaust.
The visit is part of the Holocaust Educational Trust's extensive all year round outreach programme, which is available to schools across the UK.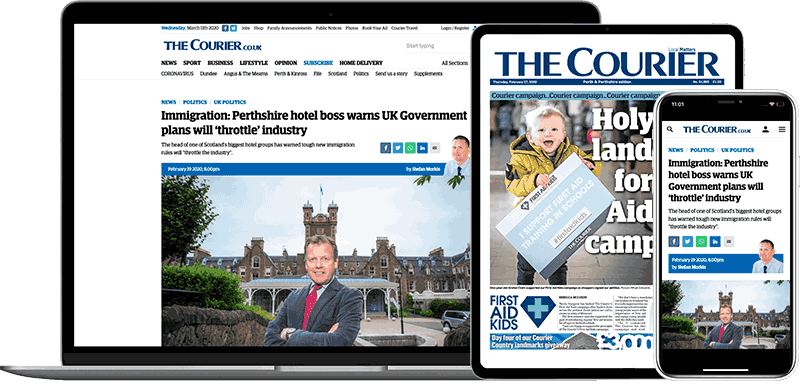 Help support quality local journalism … become a digital subscriber to The Courier
For as little as £5.99 a month you can access all of our content, including Premium articles.
Subscribe