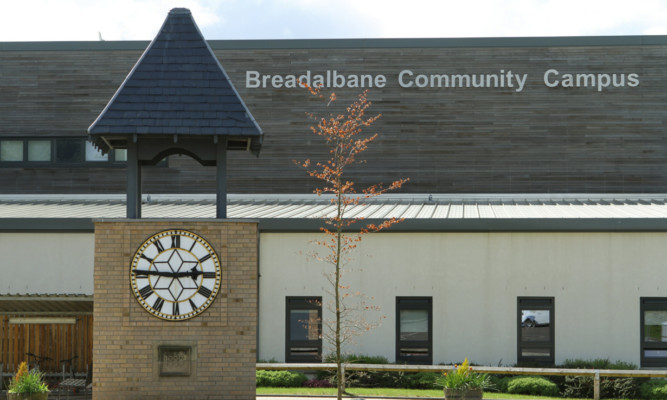 A leaked report has lifted the lid on a "shambolic" exams fiasco which brought down a Perthshire school's entire English department.
The dossier is being considered by the General Teaching Council as part of a new disciplinary hearing against a former Breadalbane Academy teacher.
Gillian Scott faces being struck off after allegations of professional incompetence were raised against her by Perth and Kinross Council two years ago.
She believes the complaint is linked to a bizarre chain of errors and misunderstandings in 2009, which left Breadalbane Academy pupils waiting for their Higher prelim results more than a month after they sat the exam.
Miss Scott's father James has taken up his daughter's case at a GTC hearing in Edinburgh and alleges she is being blamed for blowing the whistle on a senior member of staff.
She was one of four English teachers who wrote to the council's chief executive raising concerns about the department principal.
Mr Scott urged the GTC panel to consider the written findings of an independent investigation into the exam errors, known as the Jardine Report.
Now The Courier has obtained a copy of the Jardine Report which rules that the handling of exam papers was "wholly unacceptable" and concludes: "Mistakes were made on all sides and the rights and expectations of the pupils seem to have been lost in the shambolic situation."
It also details a breakdown between English teachers and their department principal.
Problems began when staff mistakenly thought the department head had walked out of school to speak to his lawyer about them.
According to the report, the rumour came about after he tried to frighten a disruptive pupil by telling him he was going to report him to his lawyer.
A few days later, when prelim exams were being distributed, one English teacher said she was too stressed to do any marking.
There was a further delay when the exam papers were left inside the department head's car, while he was off sick.
Headteacher Linda Swan then asked for the exams to be sent to Perth Grammar School for marking. The teachers there marked and cross-marked the papers, using different coloured pens.
Mrs Swan then asked staff at Breadalbane to Tippex out black and green writing, leaving only red marks. This led to all marking being erased from some papers.
The Jardine Report states: "Pupils were able to read earlier marks through the Tippex and some had to add up their own marks to get a total."
It continues: "This was a most unsatisfactory experience which spiralled out of control and those closely involved had let the pupils and the school down."
Mr Scott believes his daughter has been singled out because she made a complaint.
Disciplinary action was taken against two of the teachers, who later resigned. The third also left around the same time, but Miss Scott stayed on. She now teaches overseas.
A date has yet to be set for Miss Scott's next hearing.