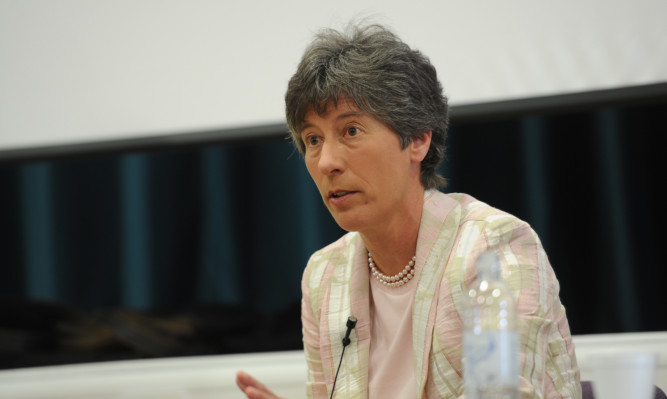 Almost half of Perthshire's teachers who called in sick last year did so because of stress, shock new figures have revealed.
One in five of those in charge of classrooms in each of Angus and Fife were absent for the same reason.
Data unearthed by the Conservatives showed more than one million teaching days have been lost to illness in Scotland's schools over the past three years.
Scottish Conservatives young people spokeswoman Liz Smith said: "Teachers do a fantastic job right across the country, sometimes under very difficult circumstances.
"But it's clearly a concern that the number of sick days are on the rise, and we need to find out why that is.
"The Scottish Government needs to help local authorities do more to help staff where necessary, and hopefully get this statistic down for next year.
"It's also very concerning to see stress feature so commonly."
Debility was identified as the main reason for teachers calling in sick in Dundee, with stress levels falling from 15% in 2013/14 to 9% this year.
But the figure was 40% in Perth and Kinross, meaning almost 4,000 teaching days were lost due to stress.
The figures, which include primary and secondary schools, also revealed the 343,000 days lost last year was a three-year high and a significant increase from the previous 12 months.
It means the average teacher has 6.85 absences a year, compared to 6.52 last year, although the rates vary drastically between different councils.
A Scottish Government spokesman said: "We are working with teachers' representatives, local authorities and other partners to ensure teacher workload is balanced and they have the freedom they need to carry on delivering our world-class curriculum.
"That is why we provided £51 million to protect teacher posts in 2015/16, and we remain committed to maintaining teacher numbers to meet our aim of having the right number with the right skills in all our schools."