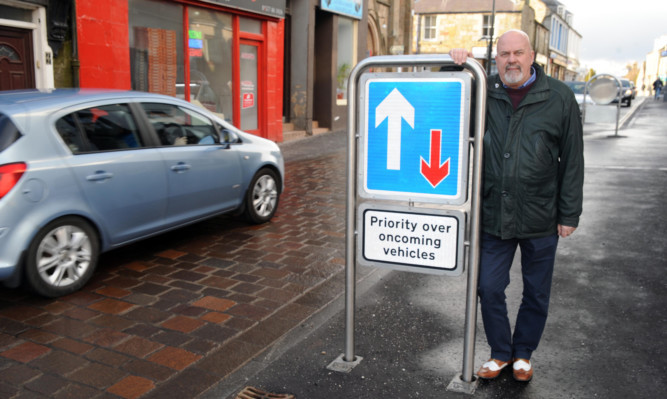 Elderly Kinross residents feel trapped in their homes due to changes made to the town centre.
They claim the £1 million alterations have left them afraid to cross the main road without help.
Perth and Kinross Council's work to rejuvenate the heart of the town included creating a High Street shared space with kerbs removed and roads and pavements levelled.
The completed work has been slammed by some local shoppers and businesses who claim the shared space has become a speeding vehicle free-for-all.
David MacKenzie, vice-chairman of Kinross Community Council, told The Courier this was one of the major concerns residents raised in a survey undertaken after the work.
He confirmed many elderly residents living in Causeway Court retirement housing are so concerned about the situation they have asked staff at a Kinross dental surgery to help them cross the High Street.
Mr MacKenzie also said another major issue raised in the survey was the need to install either a zebra or pelican crossing in the High Street.
Mr MacKenzie also stated there were fears for children's safety when crossing the revamped route.
"Anxiety was expressed from some parents as some little children have a lack of concentration and it is difficult to tell where the pavement is.
"We had a huge response to the questions on the work that has been carried out and we will be taking these points to Perth and Kinross Council to see what they will do about it."
A council spokesman said: "The previous High Street layout had some very narrow footways and prioritised vehicle movement.
"As part of the High Street improvement project, footways were widened wherever possible, traffic calming features were installed to encourage lower vehicle speeds and a shared space was created to prioritise the pedestrian over vehicular movement.
"The completed project has recently been subject to a road safety audit.
"The installation of a traffic light controlled pedestrian crossing is not being considered at present.
"However, the council will continue to monitor the new High Street layout and also any feedback received from the local community over the coming year."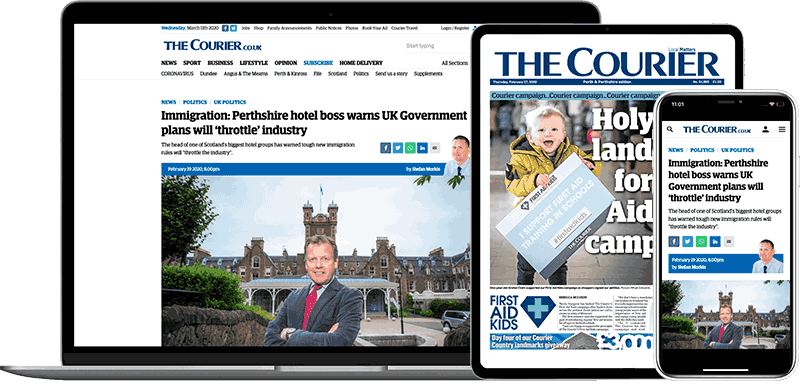 Help support quality local journalism … become a digital subscriber to The Courier
For as little as £5.99 a month you can access all of our content, including Premium articles.
Subscribe